In the atmosphere of welcoming the New Spring, on January 30th 2020 (the 6th day of the Lunar New Year), The Trade Union of Institute of Biotechnology (HUIB), Hue University organized a Year's first meeting of Canh Ty 2020. The Board of Director and all staff working at the Institute attended the meeting.
At the meeting, Assoc. Prof. Truong Thi Hong Hai – Director of HUIB reviewed the outstanding results that the Institute has achieved in the past 2019, and set out the direction and targets for 2020. Assoc. Prof. Hai sent the New Year congratulation and hoped that all staffs' HUIB continue to complete work successfully, and get more high achievements in next time. Also on this occasion, the Director also gave lucky envelopes and best wishes for each individual.
On behalf of the Institute's collective, Dr. Huynh Van Chuong – Chairman of the Trade Union, HUIB thanked for Assoc. Prof. Truong Thi Hong Hai, and sent congratulation of the health and success to members' HUIB.
The meeting is an opportunity for the Board of Director and all staff of Institute to share and exchange the joys, good feelings as well as hope about a successful coming year.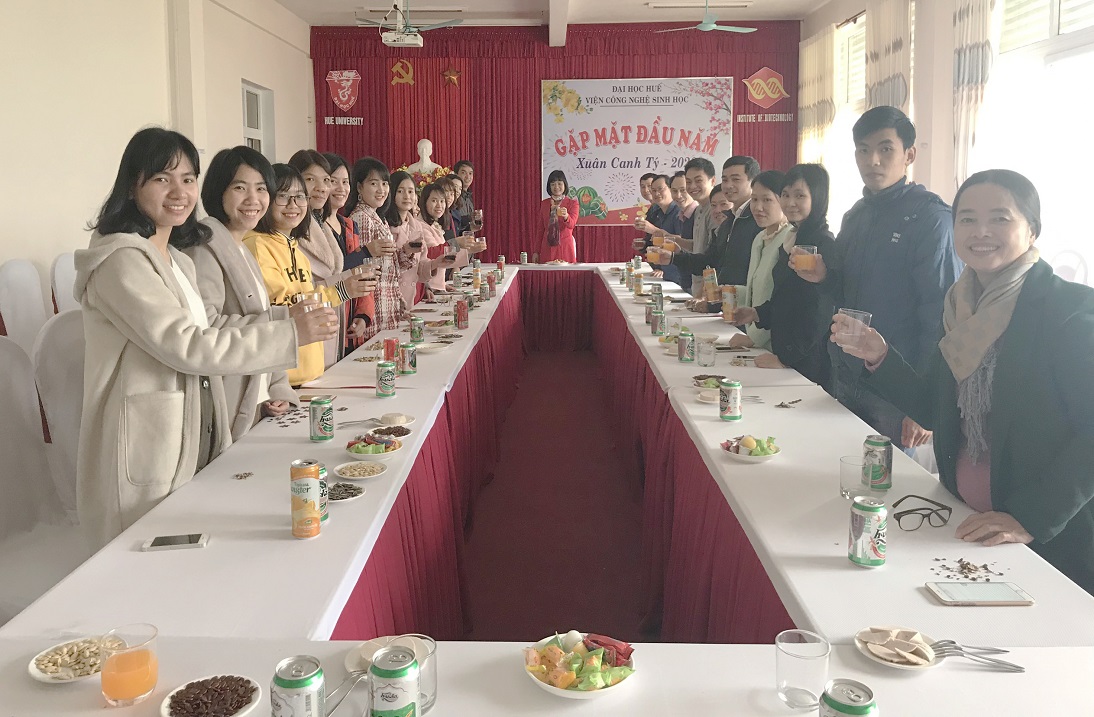 The Board of Director and all staffs' HUIB congratulated the Lunar New Year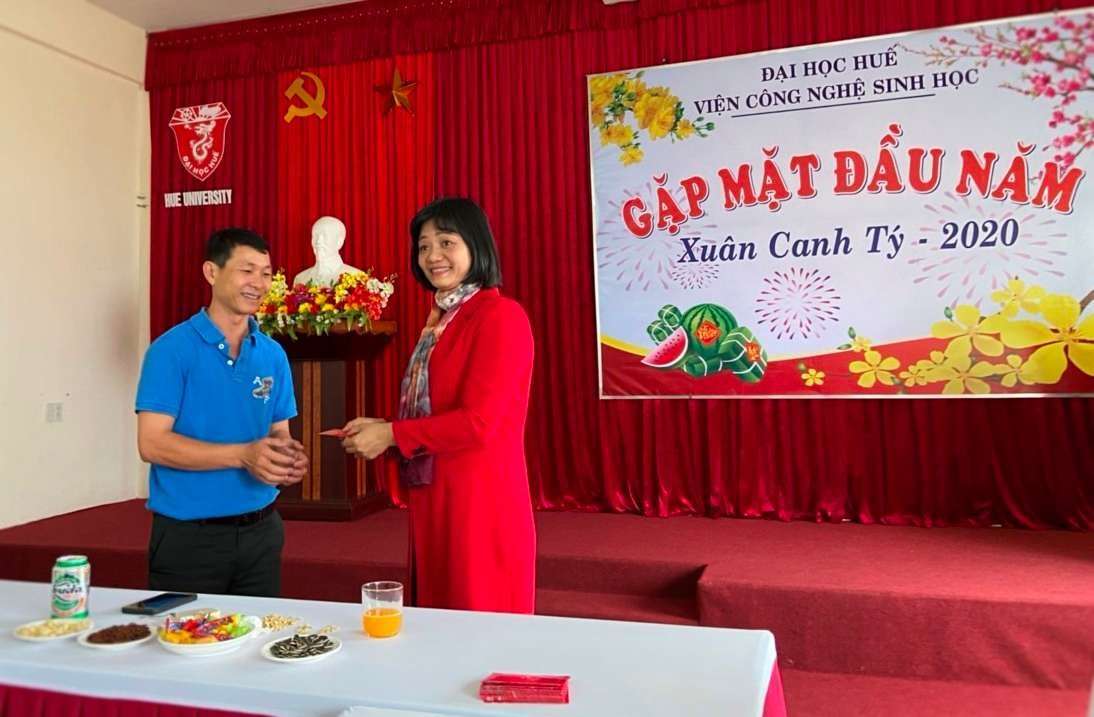 Assoc. Prof. Truong Thi Hong Hai sent the New Year congratulation and lucky envelopes as well as best wishes for members' HUIB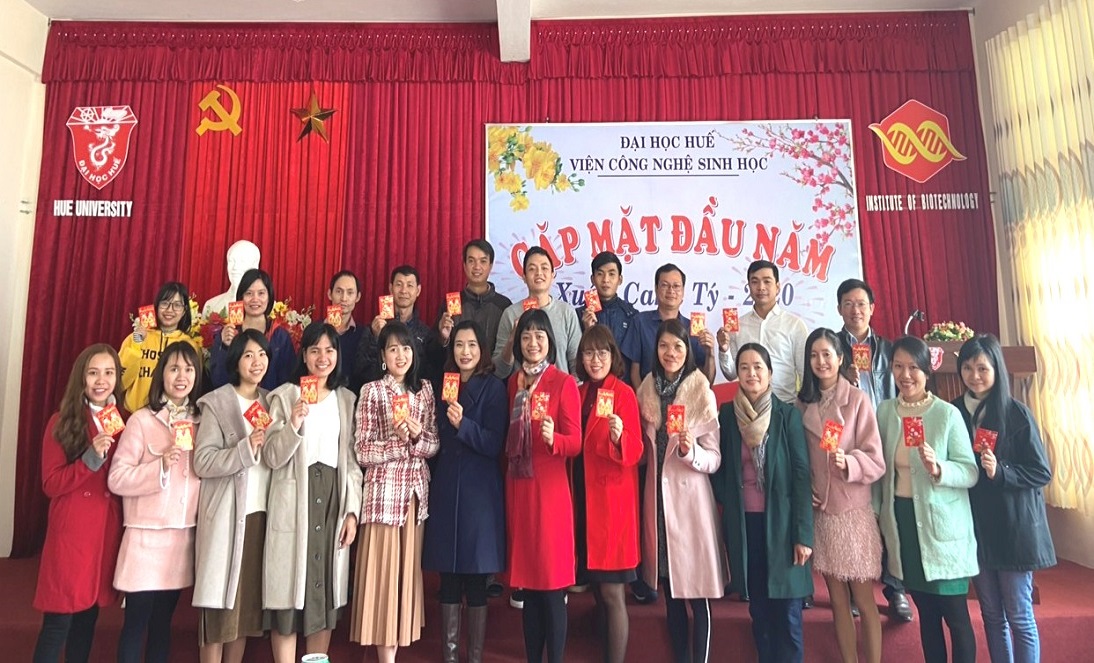 Staff of the Institute took photo