On January 20th 2020, The Trade Union of Institute of Biotechnology (HUIB), Hue University organized a Year-end meeting for Union members' HUIB on the occasion of Spring 2020. The Board of Director and all staff working at the Institute attended the meeting.
At the meeting, Dr. Huynh Van Chuong – Chairman of the Trade Union, HUIB sent congratulation and praised the spirit of work as well as the achievements of all staffs' HUIB in recent years. Dr. Chuong also congratulated on the health and success to Union members' HUIB on the occasion of the New Year.
In the joyful atmosphere of the last days in 2019, The Trade Union of the Institute had meaningful Tet gifts for its staff and sent warm wishes, happiness in the Spring days; and hoped that all Union members' HUIB continue to complete tasks successfully and get more high achievements in the coming year.
The meeting closed in the joy of all staffs of the Institute of Biotechnology, Hue University.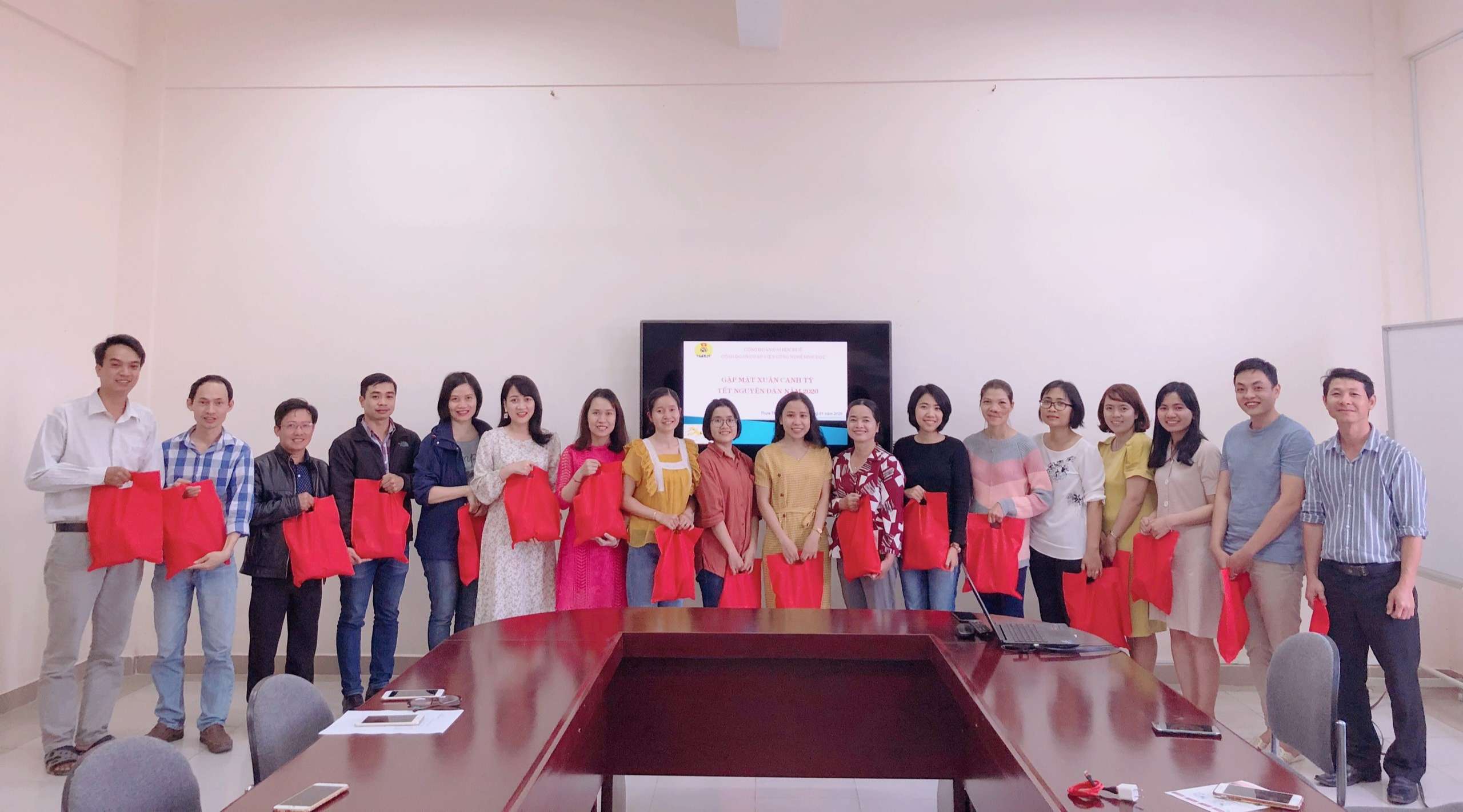 Union members' HUIB took photo