On December 13th 2019, the scientific seminar on "In vitro propagation of Adenosma indianum (Lour.) Merr" was held in the Institute of Biotechnology, Hue University (HUIB). The scientific seminar was attended by staffs and graduate students of HUIB.
At the seminar, MSc. Nguyen Minh Tri presented an overview of the origin and special active ingredients of Adenosma indianum (Lour.) Merr. MSc. Tri also presented recently achieved results of laboratory of gene technology, HUIB in this research.
Scientists attended the seminar have exchanged, discussed and commented on research orientation as well as shared practical propagation methods for this plant at various localities in our country.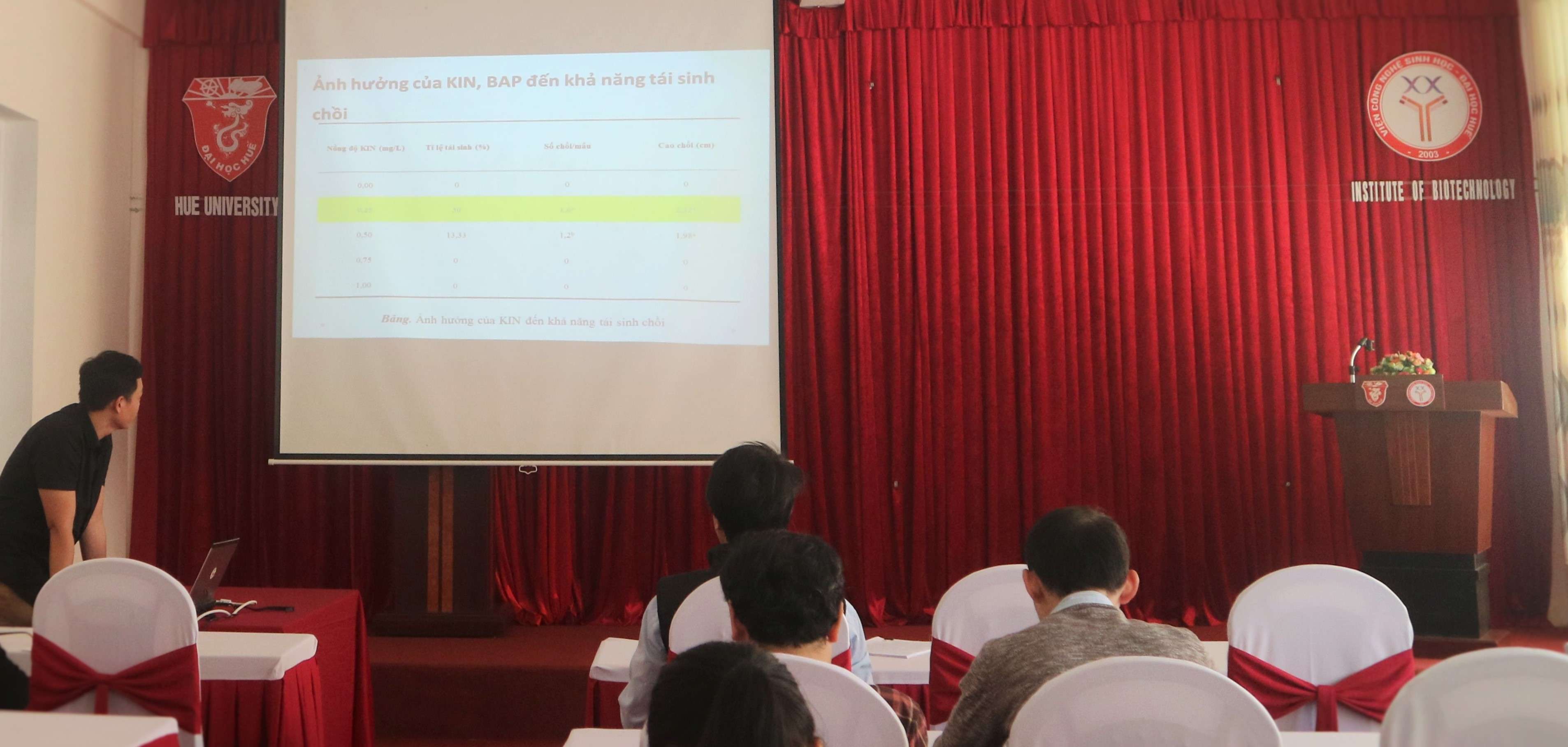 MSc. Nguyen Minh Tri presenting at the scientific seminar