On December 03rd 2018, The Institute of Biotechnology, Hue University (HUIB) has organized the Board for officers recruitment examinations in 2018 for candidates who have applied for two positions: Lecturer working at the Department of applied Biology and Biotechnology (position of lecturer) and Researcher working at the Department of Microbiology (researcher position) according to the officers recruitment notice No.223/TB-VCNSH on November 01st 2018 of the HUIB.
The Board carefully evaluated the applicants' records, listened to candidates applied for position of lecturer presented their lectures and candidates applied for position of researcher presented their research orientation. The Board then has questioned and discussed with the candidates to clarify the job content of the recruitment position and assessed the candidates' qualifications and experiences.
Candidates have a Ph.D. degree, graduated from abroad with high experience in teaching and research that matches the qualifications and requirements of the recruitment position. The Board totally agreed with proposal to recruit Dr. Nguyen Thi Kim Cuc for position of lecturer and Dr. Nguyen Van Phi Hung for position of researcher.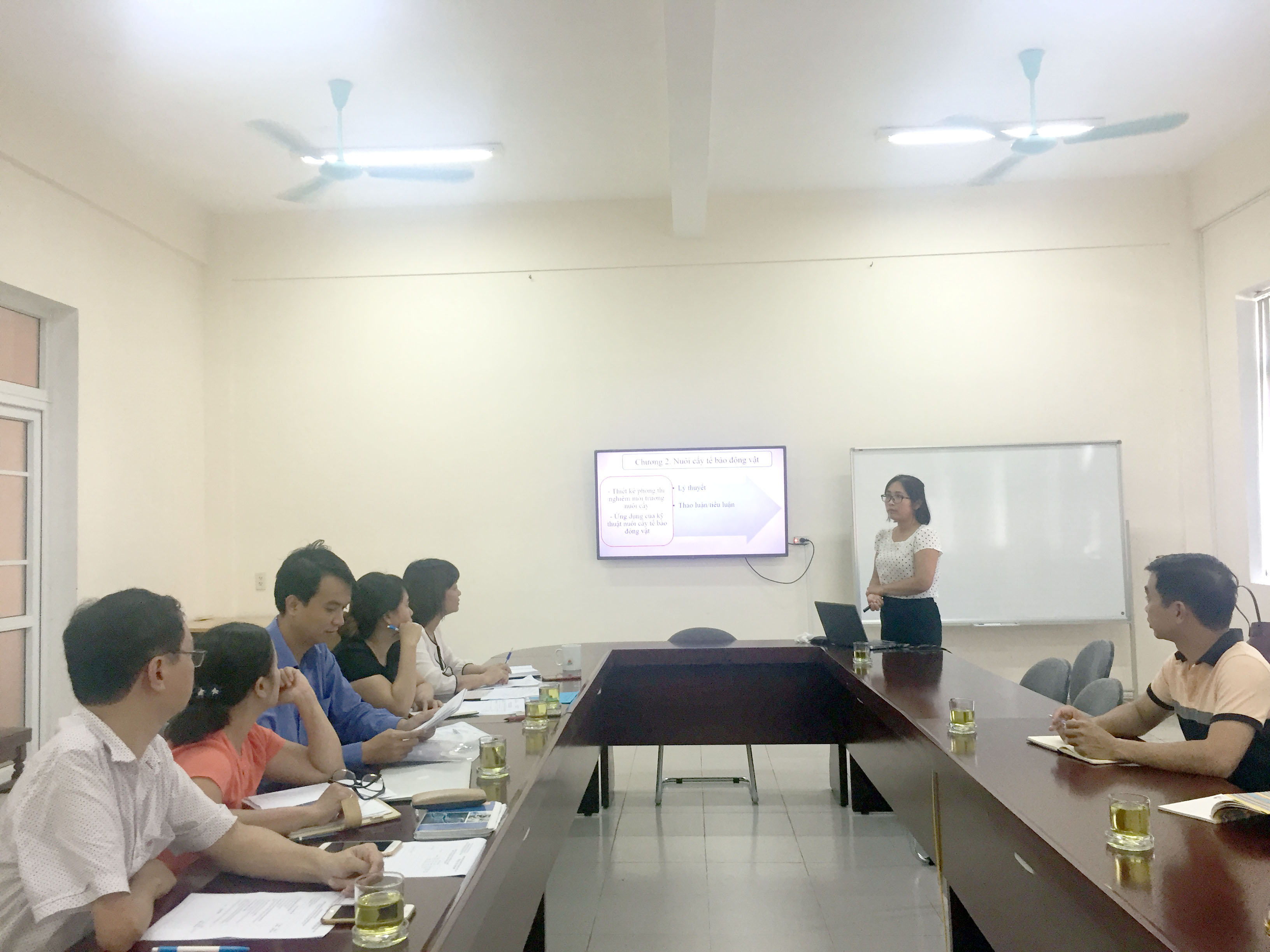 Candidates applied for lecturer position presented their lectures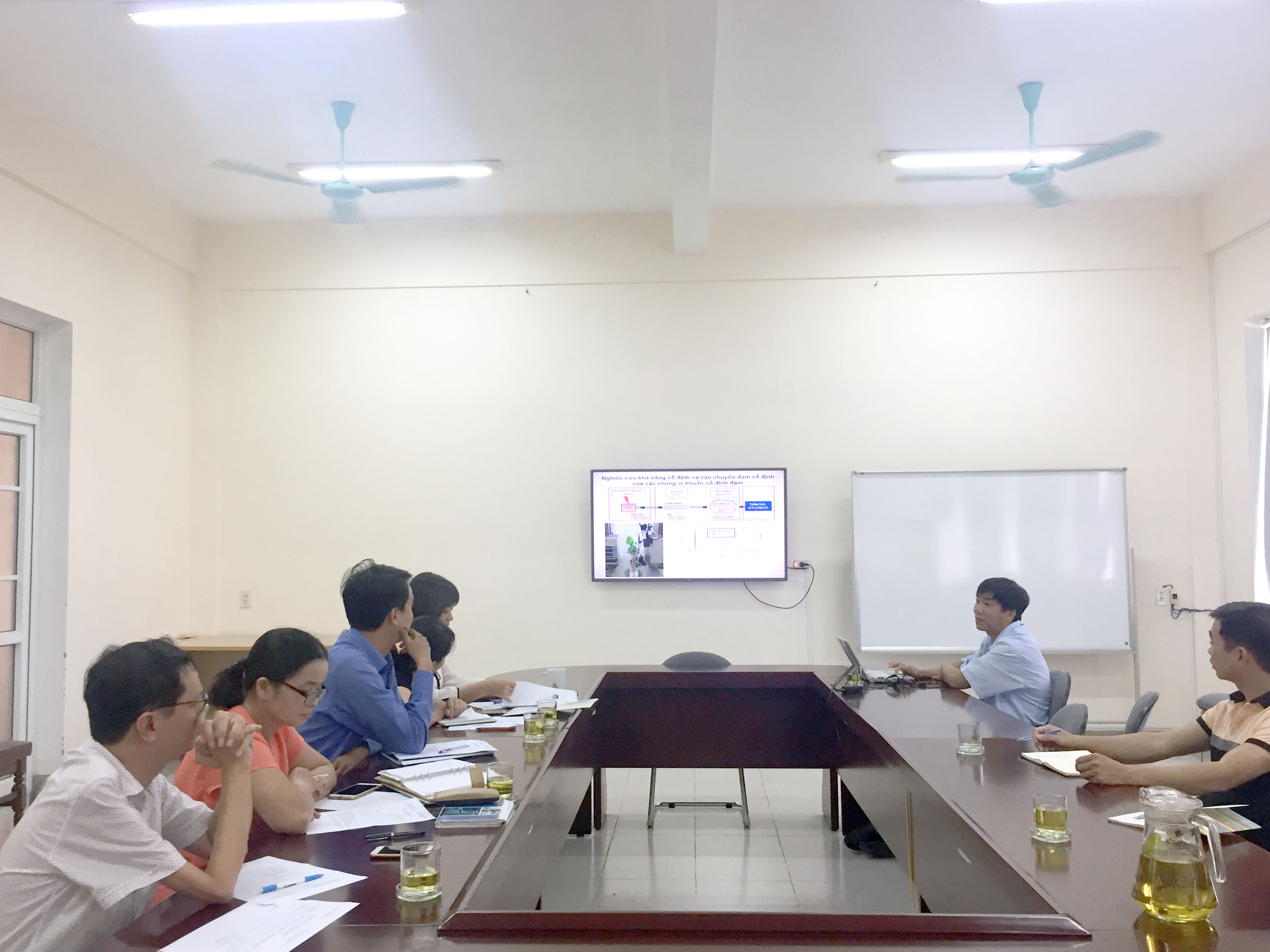 Candidates applied for researcher position presented their research orientation