On September 12th 2019, The delegation of Biotechnology Faculty, Vietnam National University of Agriculture (VNUA) visited and approached the professional career at the Institute of Biotechnology, Hue University (HUIB). This is an activity to help students understand clearly about the reality and contribute to career orientation for them in the future.
Speaking at the program, Dr. Nguyen Xuan Canh – Vice Dean of Biotechnology Faculty, VNUA expressed his pleasure to HUIB for opportunities for students of VNUA to visit and study at the HUIB.
Students of VNUA had been introducing activities and strategies development of Institute, visiting laboratories and production models of HUIB as well as listeneing to scientific research experiences from researchers of HUIB. In addition, students questioned for the researchers to understand practical and theory knowledge.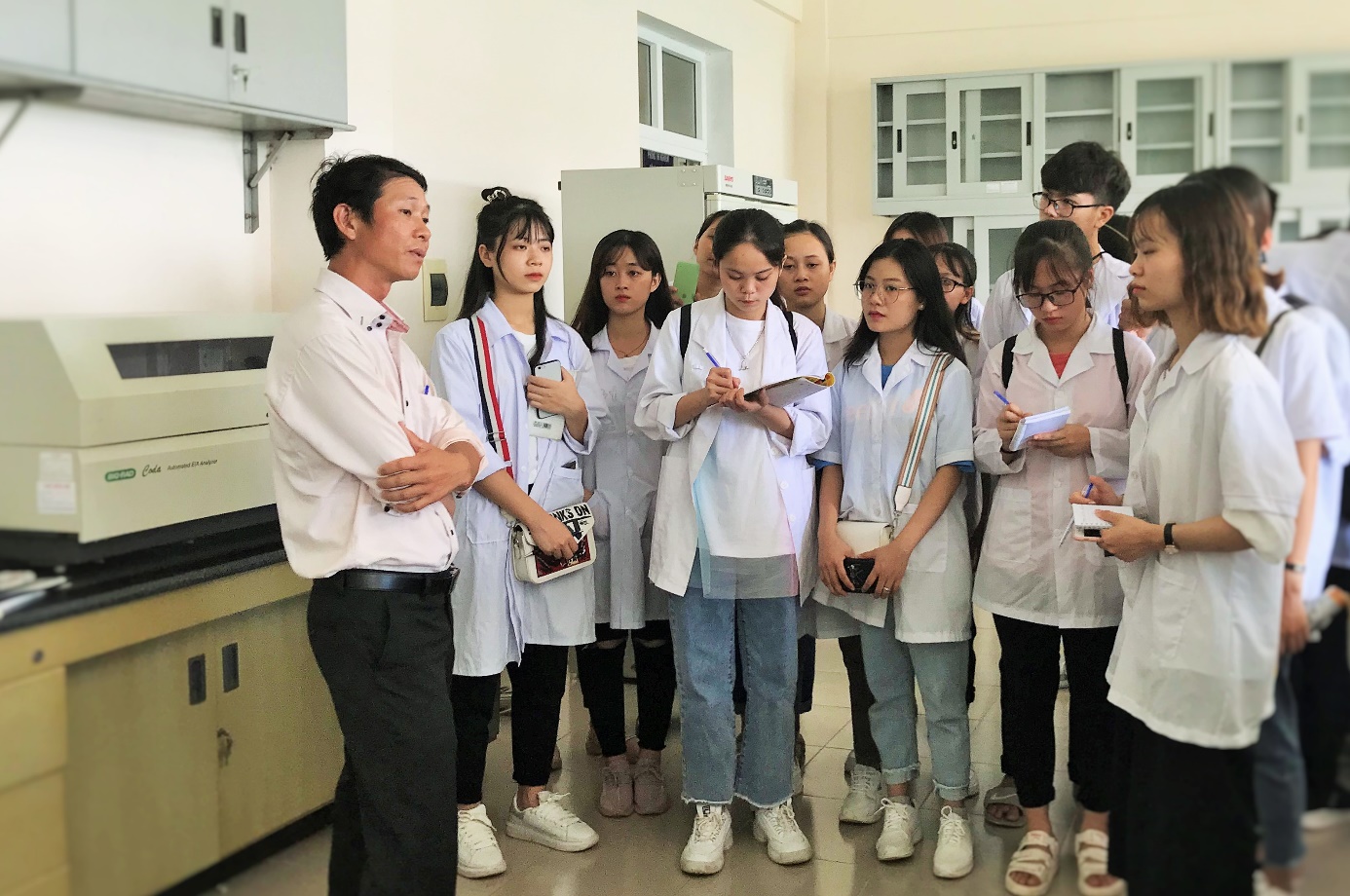 Researchers of HUIB sharing scientific research experiences for students of VNUA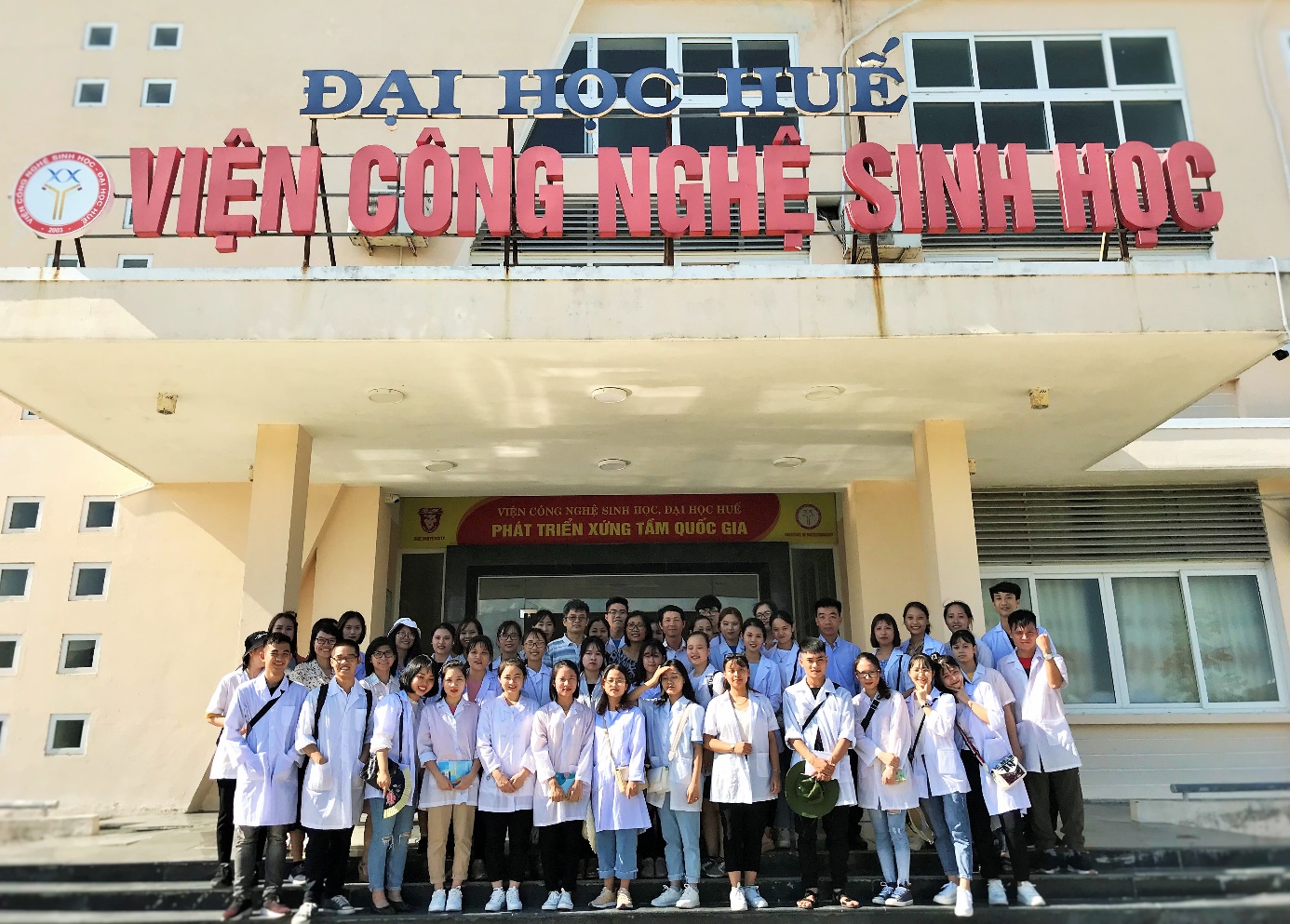 The delegation of Biotechnology Faculty, VNUA took photo with researches of HUIB