On March 27th 2020, at HUIB, Director, Assoc. Prof. Truong Thi Hong Hai welcomed warmly headmaster of Technical School of Agriculture and Rural Development (TSARD), Quang Tri Province, MSc. Le Thien Vinh and delegates who visited Institute of Biotechnology (HUIB).
During the meeting, HUIB and the delegation of TSARD discussed various exchange program, cooperation activities, and support science and technology. Especially, both sides stressed on technological transfer in agriculture associated to conservation of genetic resource of Dendrobium anosmum at Quang Tri Province. On behalf of HUIB, the Director pledged to support TSARD to complete the breeding process, planting and taking care of Dendrobium anosmum effectively. Another key point that HUIB is also ready to send staffs to support TSARD for establishing completely the tissue culture laboratory, and designing the house for cultivation of Dendrobium anosmum.
At the end of meeting, the delegation of TSARD visited the orchid propagation model, Laboratory of cells at HUIB.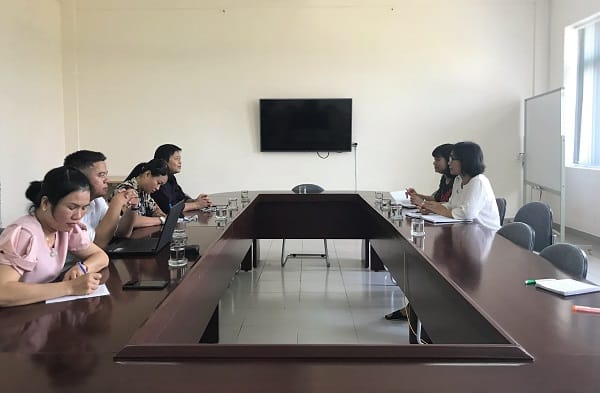 Meeting with Technical School of Agriculture and Rural Development, Quang Tri Province