On February 25th 2020, Institute of Biotechnology, Hue University (HUIB) had a meeting with Prof. Micheal H Boehme from Humboldt Berlin University, Germany. There were Assoc. Prof. Huynh Van Chuong – Vice President of Hue University, the delegate from Quang Nam Center for Applied Science and Technology Information. Board of Director and staffs of HUIB attended in the meeting.
At the meeting, the two sides exchanged and discussed contents related to the activities and research directions of each party. Especially, the field of crop science, tissue culture, organic agriculture, technology transfer, and agricultural product commercialization of the Institute in particular and Vietnam in general have received great attention from the both sides. Accordingly, representatives of HUIB and Humboldt Berlin University have expressed gratitude and desired for continuing cooperation in research, training to develop and apply these fields in practice in Vietnam and in the world.
At the end, Prof. Micheal H Boehme visited the Institute and had major discussion with researchers of HUIB.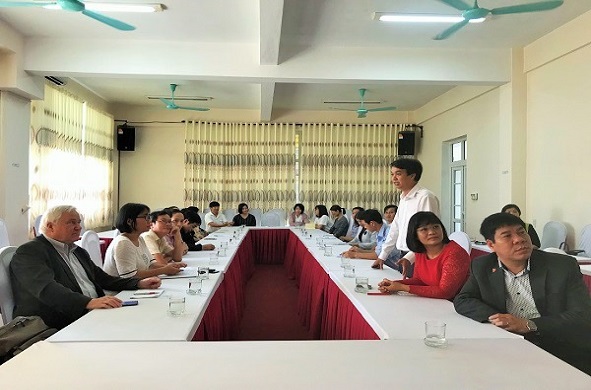 HUIB had a meeting with Prof. Micheal H Boehme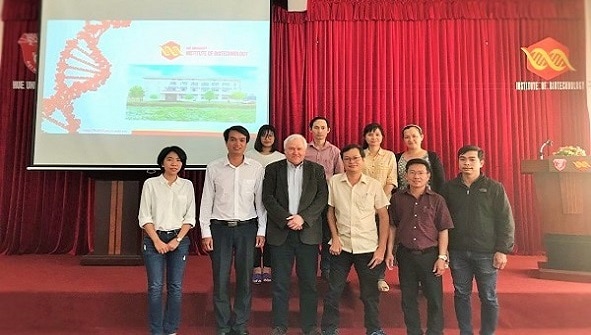 Board of Director of the Institute took photo with Prof. Micheal H Boehme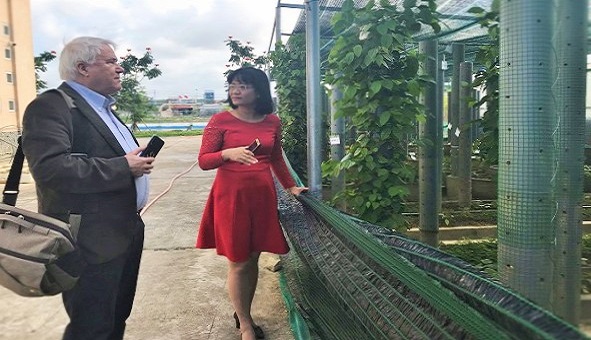 Prof. Micheal H Boehme visited the Institute