On June 19, 2015, Institute of Biotechnology welcomed and worked with a research group from Japan led by Assoc.Prof. Morihiro Maeda, Okayama University and Assoc.Prof. Daisuke Inoue, Kitasato University.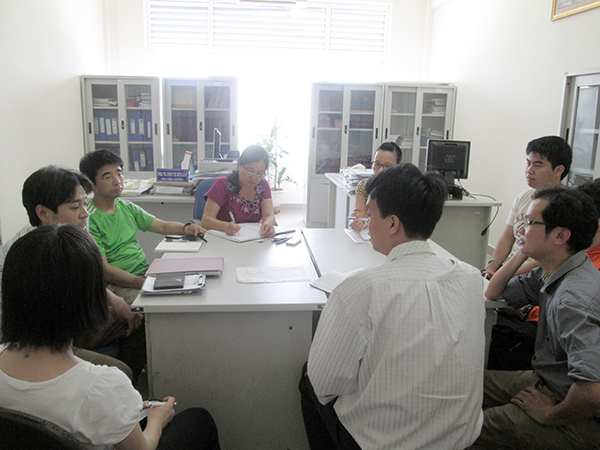 At the meeting, the two sides discussed the possibility of cooperation and agreed to deploy some molecular biology experiments at the Institute of Biotechnology.
Specific work plans will be drawn up and implemented in the near future.