On October 8th, 2019, The Institute of Biotechnology, Hue University (HUIB) organized the Scientific Committee to evaluate the Hue University level research project "Application of advanced microbiological technology in the production of efficient mushroom spawn at Center for Incubation and Technology Transfer, Institute Of Biotechnology, Hue University", code: DHH2017-14-05 was headed by MSc. Nguyen Van Hue, HUIB was the implementation institution.
At the meeting, on behalf of the research team, MSc. Nguyen Van Hue presented of the process, and key results of the project, such as: evaluation on current situation of mushroom cultivation at Phu Vang District, success in building a mushroom cultivation, published 01 article in Hue University Journal of Science and supported to train 02 agriculture students…
Members of the scientific evaluation council appreciated the results of project and commented on some modification and correction on the contents of final report.
On behalf of scientific evaluation committee, Assoc. Prof. Truong Thi Hong Hai agreed with the comments and assessments of the reviewers and members of the Scientific Committee, appreciated the research results of the project, efforts and dedication of the research team. Assoc. Prof. Hai also suggested that the research team should correct the report as well as continue to improve products for application in the field.
The evaluation of research project: Good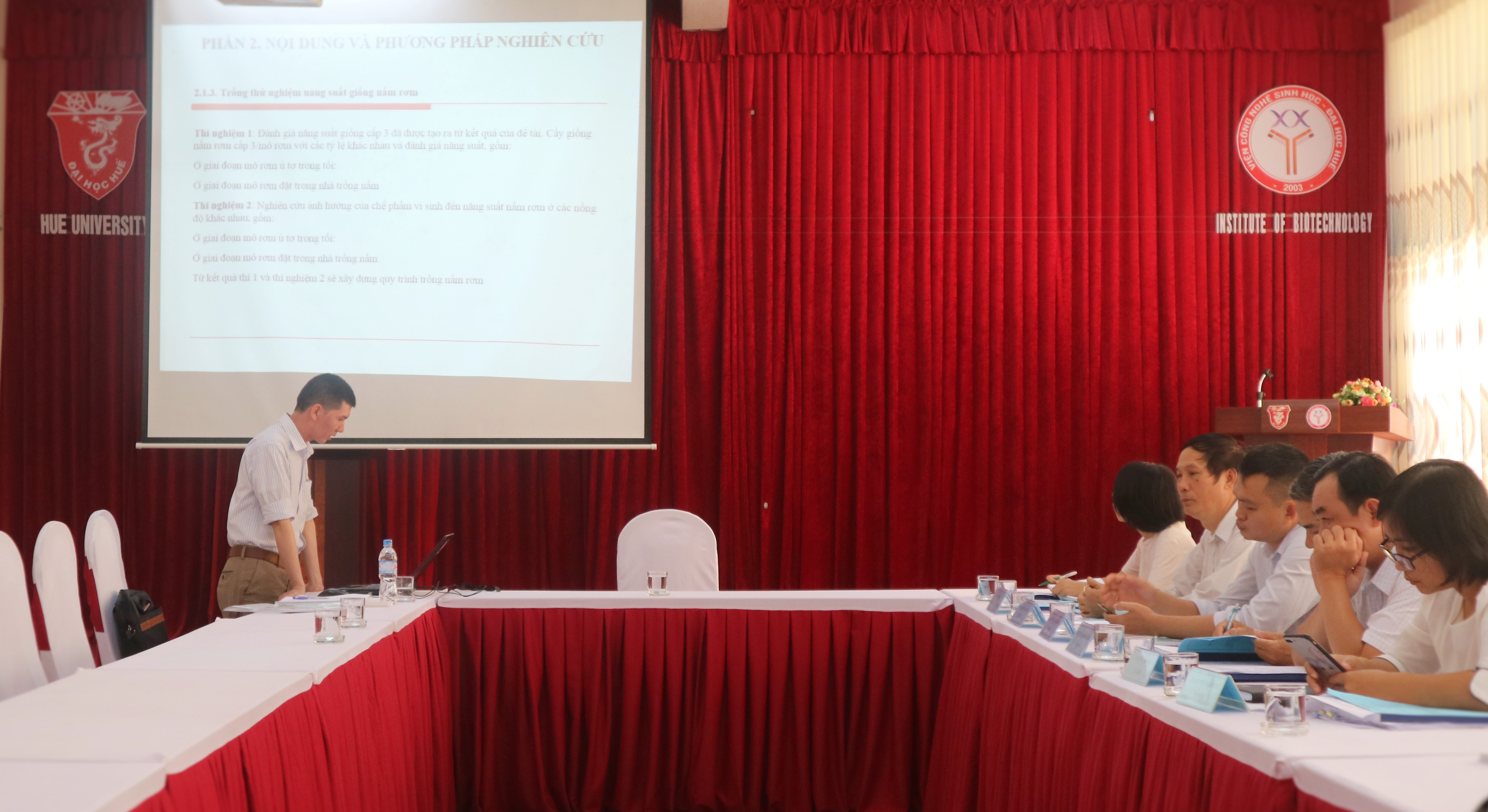 MSc. Nguyen Van Hue reported at the meeting