Pursuant to the Decision No. 120/QĐ-VCNSH dated October 17th, 2022 of Director of Institute of Biotechnology, Hue University (HUIB), on October 26th, 2022, HUIB organized the Scientific Committee to select the principle investigator for HUIB research project in 2022 for the project: "Development of recombinant plasmid without restriction enzymes required by using E. coli crude extract".
The Scientific Committee evaluated the research project on overview; necessity of research issue; research objectives, methods and content; implementation progress; expected products; ability of the principle investigator and the research members; potential of implementation institution; project implementation expenditure. The research project has been selected for implementation from 2022.
The Scientific Committee also suggested that the research team should correct the report.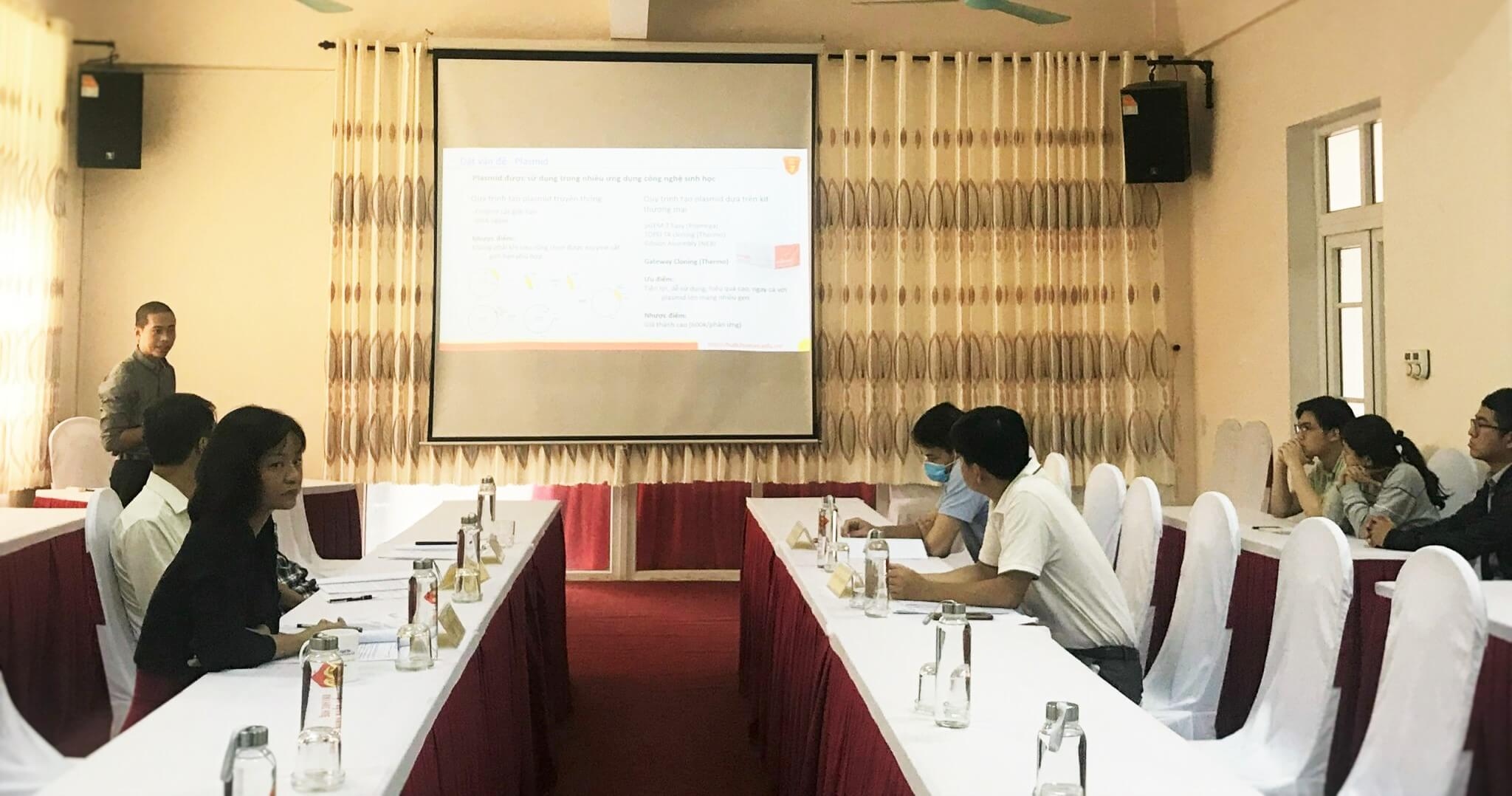 The representative of the project "Development of recombinant plasmid without restriction enzymes required by using E. coli crude extract" presenting at the meeting