On December 11th 2019, the Institute of Biotechnology, Hue University (HUIB) in collaboration with Analytik Jena Vietnam Company Limited (AJ Vietnam) organized a scientific seminar with topic: "Solutions for biological and chemical laboratory".
Attending the seminar, on the side of HUIB, there were Assoc. Prof. Truong Thi Hong Hai – Director and all staffs, graduate students at the Institute; on the side of AJ Vietnam, there were experts and technicians in the field of interest.
At the seminar, MSc. Hoang Thi Hang – representative of AJ Vietnam, presented a practical and attractive topic about solutions for molecular biology laboratory as well as modern equipments that supporting for teaching and scientific research in Vietnam. The delegates had heated discussion on the related topic and cooperation direction between the Institute and the attending company.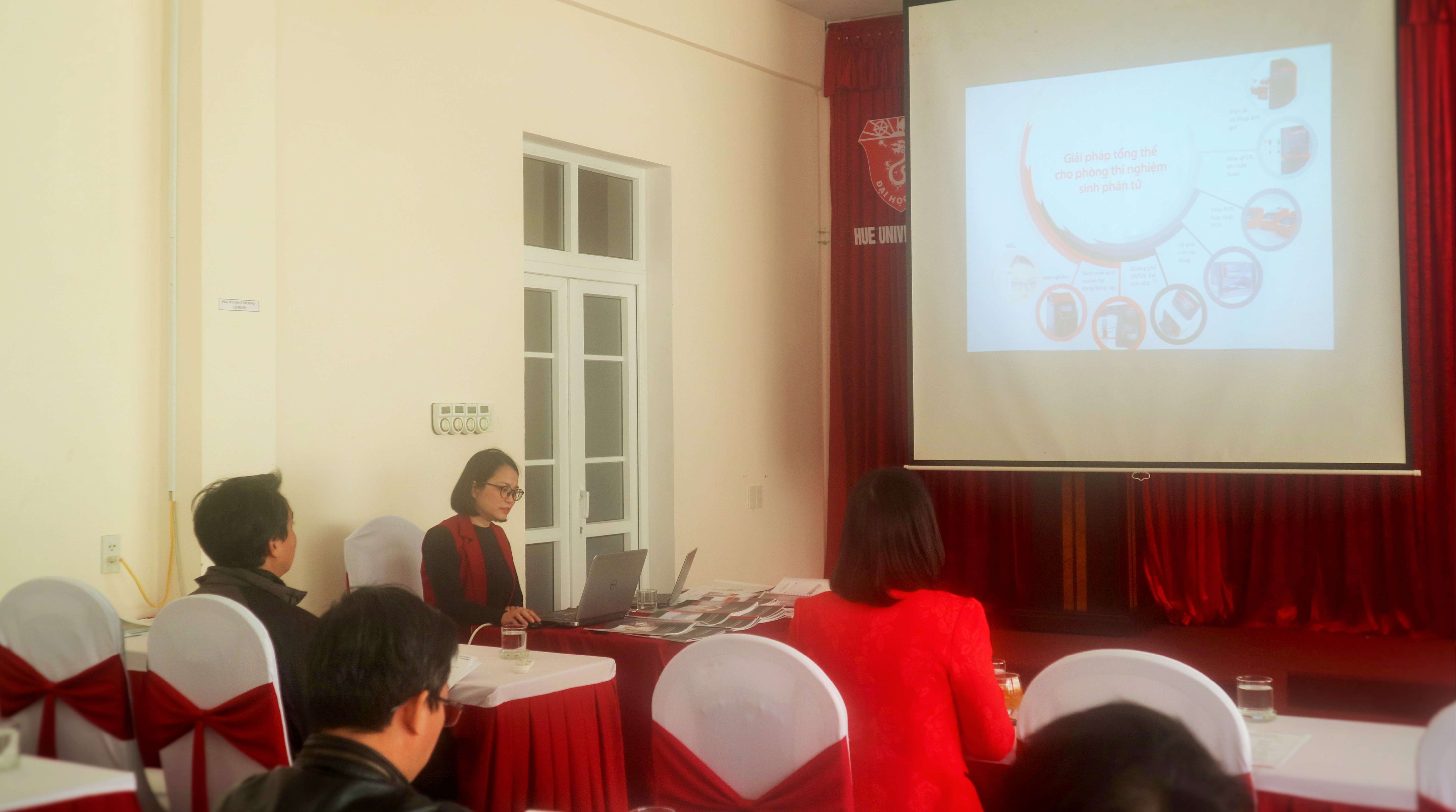 MSc. Hoang Thi Hang from AJ Vietnam presenting at the seminar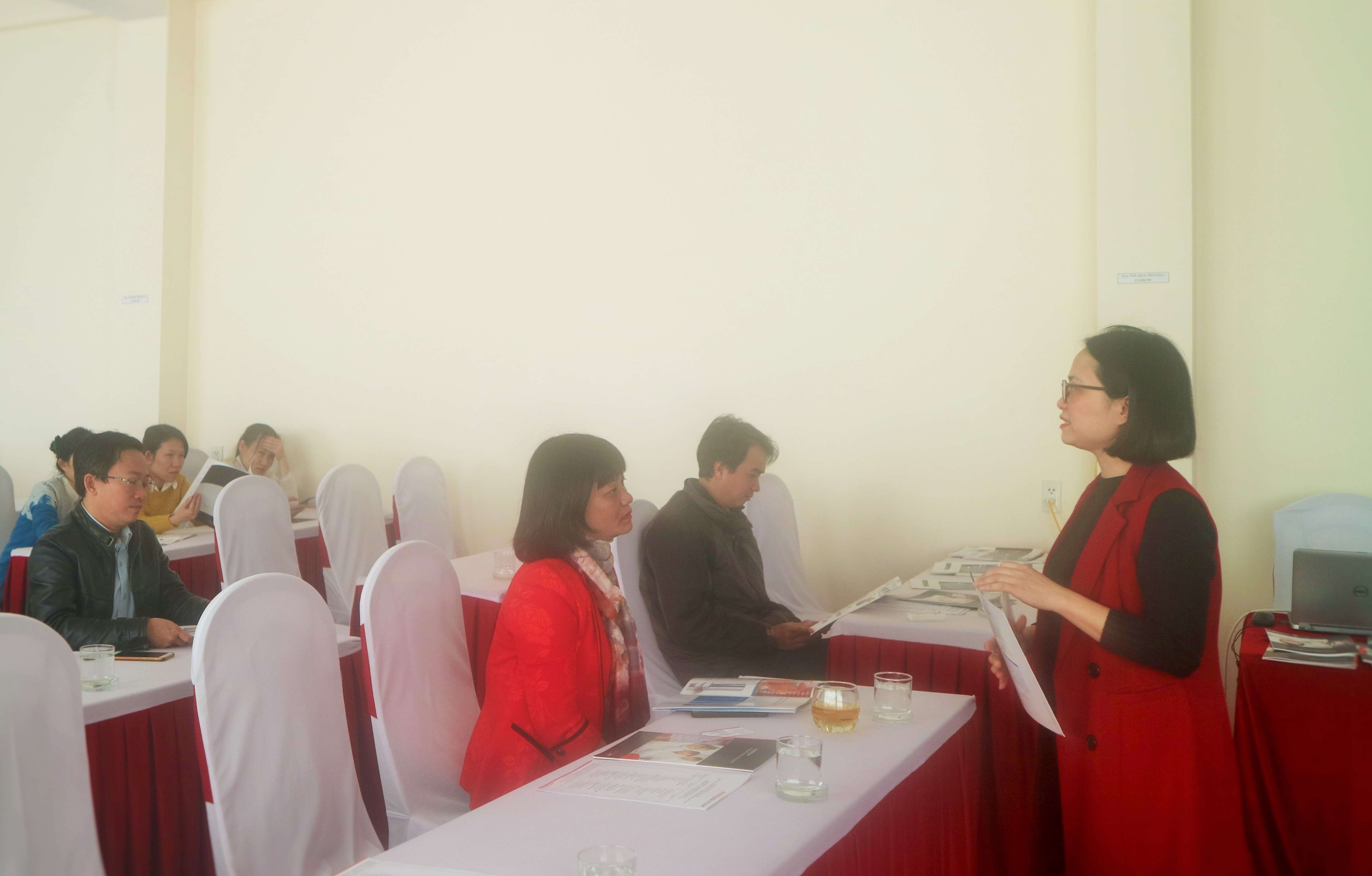 Attended delegates exchanged at the seminar