On February 7th 2020, Institute of Biotechnology, Hue University (HUIB) had a meeting with CDAE project delegation (Curriculum Development in AgroEcology). Board of Director and staffs of HUIB attended in the meeting.
The CDAE project belongs to the frame work of Erasmus + Key Action 2 (Capacity Building for Higher Education) sponsored by the European Union. Partners of the project consists of representatives of universities, institutes and group from many different countries including: Vietnam, Philippines, Sri Lanka, Czech Republic, Portugal, and Luxembourg. CDAE is being implemented in the period of 2019 – 2022 to develop sustainable agricultural and food systems.
On behalf of the Institute, Dr. Nguyen Duc Huy – Deputy Director introduced the current training program and research interests as well as development strategies of HUIB. The expert delegation exchanged on improving the capacity in education and developing training programs on agricultural ecology.
At the end, the CDAE project delegation visited the Institute and had major discussion with researchers of HUIB.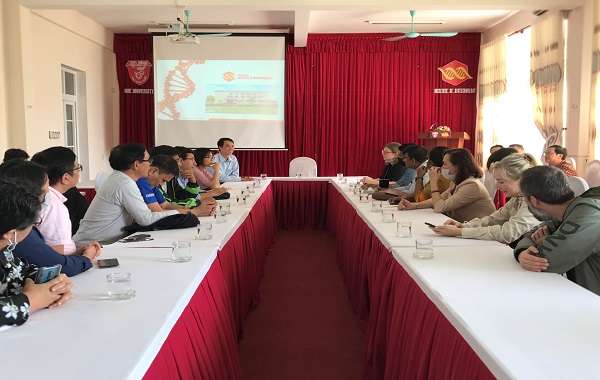 HUIB had a meeting with CDAE project delegation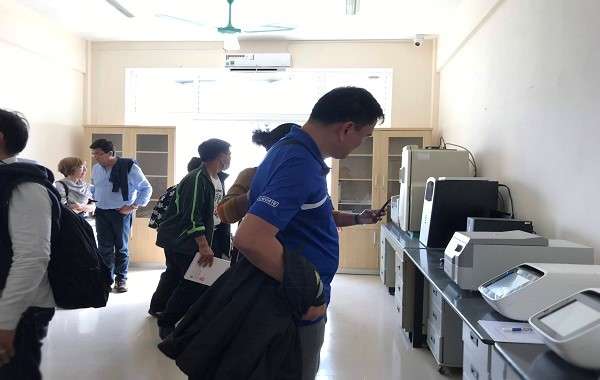 The expert delegation visited laboratories' HUIB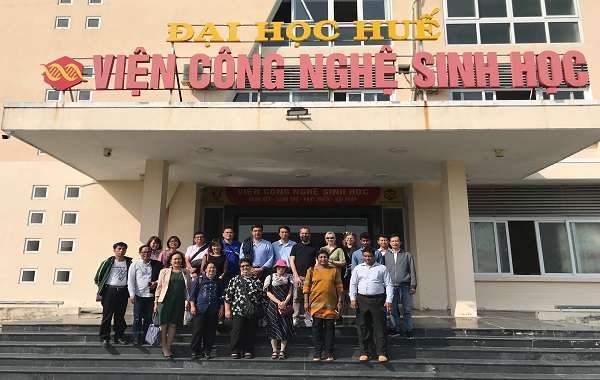 Representatives of the HUIB took photo with the  CDAE project delegation