On January 7th 2020, Institute of Biotechnology, Hue University (HUIB) had a meeting with Assoc. Prof. Sumimura Yoshinori from Osaka University, Japan. Board of Director and staffs of HUIB attended in the meeting.
On behalf of the Institute, Dr. Nguyen Duc Huy – Deputy Director introduced the current training program and research interests as well as development strategies of HUIB. Assoc. Prof. Sumimura Yoshinori exchanged on direction of training and applied research at Osaka University. Especially, Assoc. Prof. Sumimura refered to the application of biotechnology in the antibody production with human-type glycan structures using plant suspension-cultured cells and plant itself by introduing human glycosylation system into plant; project, problem, and place-based bilateral learning with Sustainable Development Goals (PPPBBL with SDGs) in Vietnam and Japan.
At the end, Assoc. Prof. Sumimura Yoshinori visited laboratories of the Institute and had major discussion with researchers of HUIB.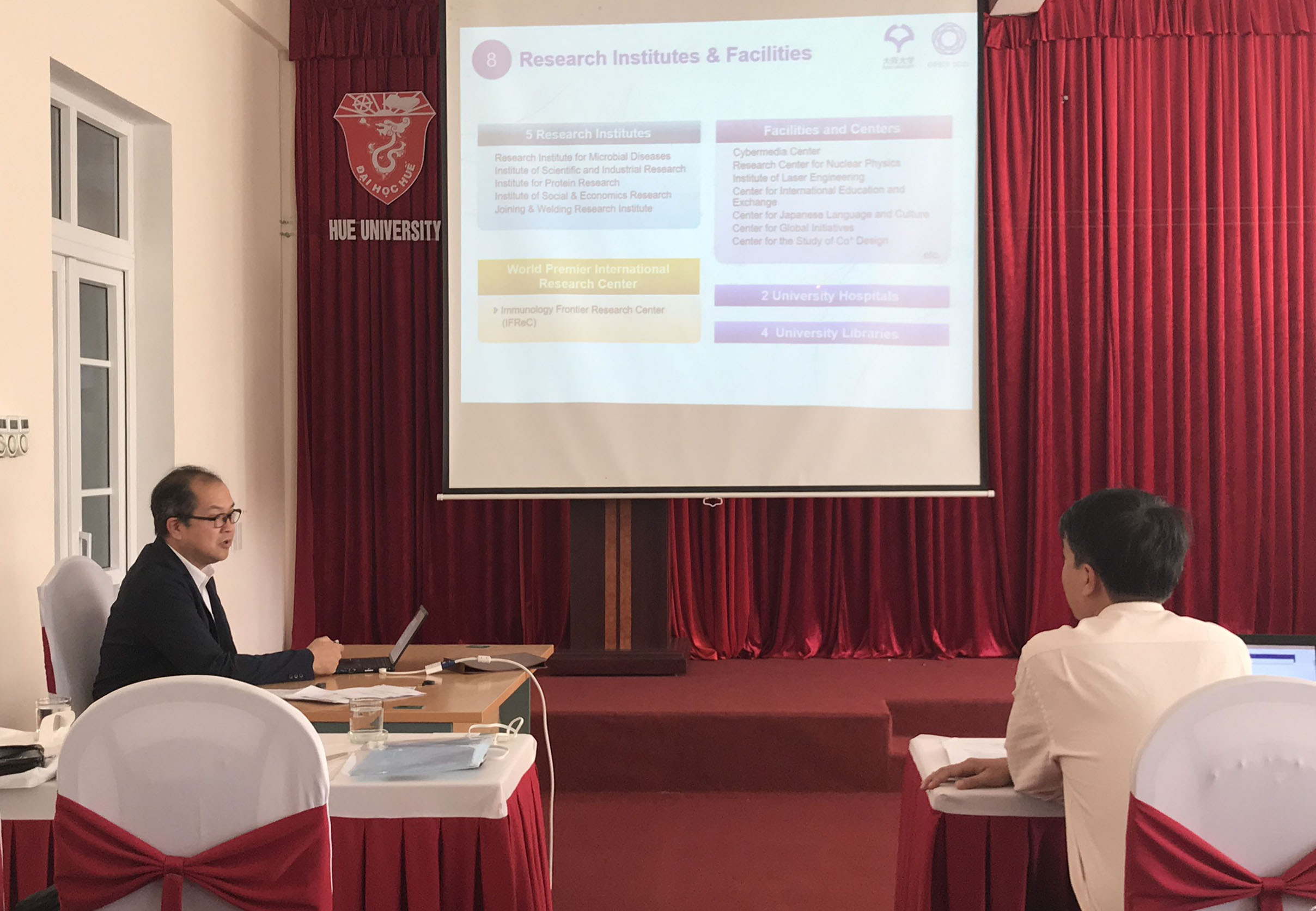 Assoc. Prof. Sumimura Yoshinori worked with Board of Director and staffs of HUIB