From 21st to 22nd December 2019, The 2nd Vietnam Biological Conference with topic "Research and cooperation orientation for scientists on life sciences in Vietnam" was organized at International Centre for Interdisciplinary Science and Education (ICISE) at Quy Nhon City, Binh Dinh Province. The Conference was hosted by Rencontre du Vietnam, University of Science and Technology of Hanoi (USTH), Vietnam Academy of Science and Technology (VAST) and Institute of Research and Development (IRD), France.
The Conference welcomed more than 120 participants from domestic and foreign Universities, Institutes. Most of the delegates have doctoral or higher degree and are very young, almost reports were presented by English.
At the Conference, delegates heard 30 scientific reports in 2 subcommittees and 70 posters. Attending this Conference, Institute of Biotechnology, Hue University (HUIB) had a report with content "Isolation and biomass production of microalgae species from Vietnam" was presented by Assoc. Prof. Nguyen Thi Thu Lien and a poster about "Genetic diversity and toxic genes analysis of Vibrio spp. isolated from white leg shrimp and marine fishes cultured in Tam Giang lagoon in Thua Thien Hue province, Vietnam" by Dr. Hoang Tan Quang.
The Conference is a forum for young scientists to meet, exchange, present and share with each other about new research directions and advances in life sciences field. The Conference also aims to open up opportunities for cooperation among the young Vietnamese scientific community in this field, who have high professional qualifications, are well-trained abroad, but have few opportunities to find major research projects in the country.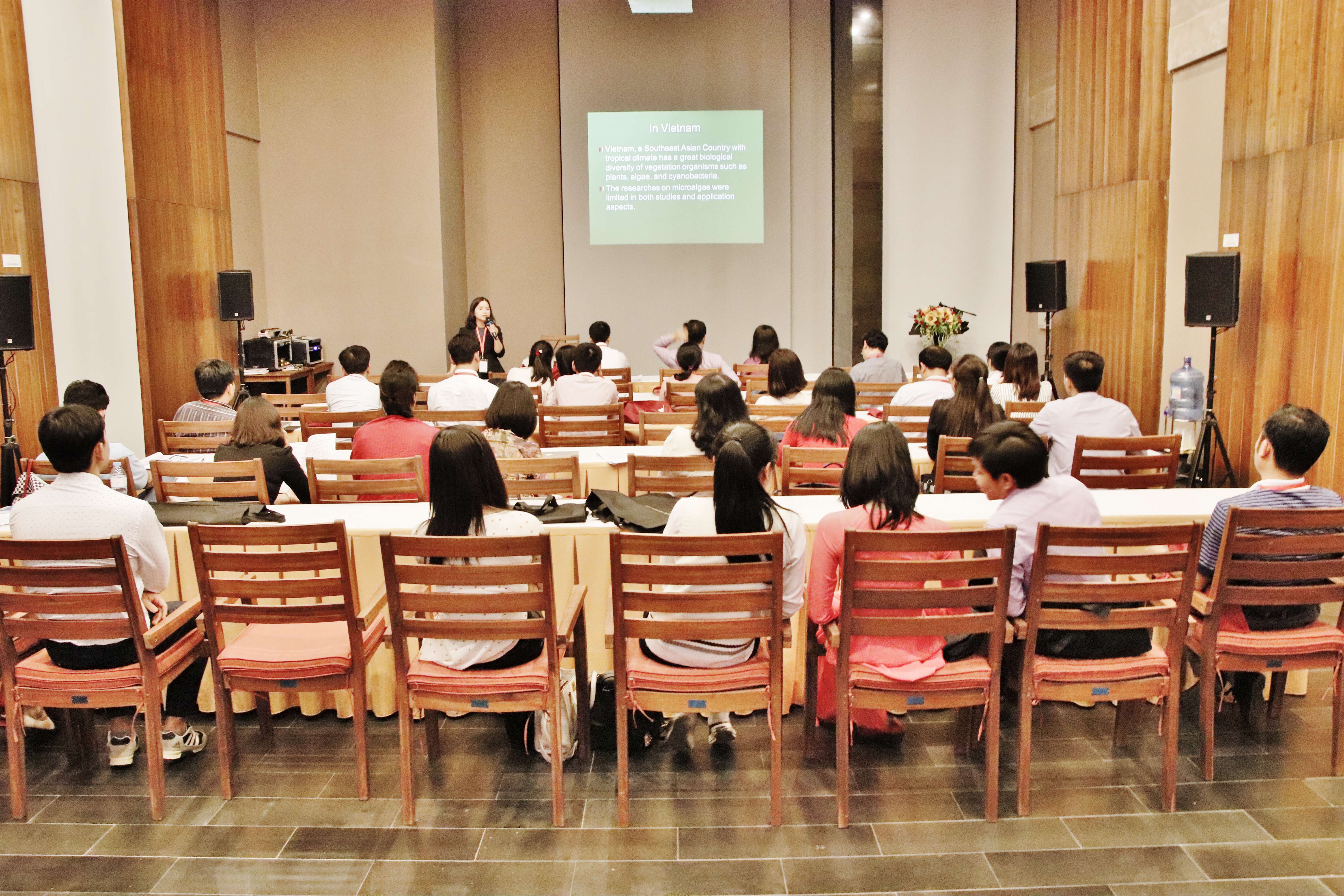 Assoc. Prof. Nguyen Thi Thu Lien presenting at the Conference
(Source: Conference Organizing Committee)