On the evening of November 24th 2019, at Dai Doan Ket Square, Pleiku City, Gia Lai Province, "Event of demonstration, connection of supply – demand on technology" (TECHDEMO Gia Lai 2019) with theme "Connecting technology, catching up with revolution 4.0" has opened. The event welcomed representatives of 63 provinces and cities in the country with more than 400 booths in many fields such as agriculture, science and technology, cuisine… Institute of Biotechnology, Hue University (HUIB), led by Dr. Nguyen Thi Kim Cuc – Head of Department of science – training and international cooperation attended the event.
At the event, various agriculture products with high quality of HUIB were exhibited and introduced from aquaculture, farming to livestock. The products have received a lot of attention from delegates and participants; especially, Gia Hac and Tram Tim orchid variety that are propagated by seeds, tissue culture methods; Moringa organic fertilizer, Moringa organic hydroponic fertilizer.
Through the event, the Institute of Biotechnology continued to affirm its role in research and production with orientation of "Clean agriculture from heart" towards the goal of "The enhancement of the prestige for the nation".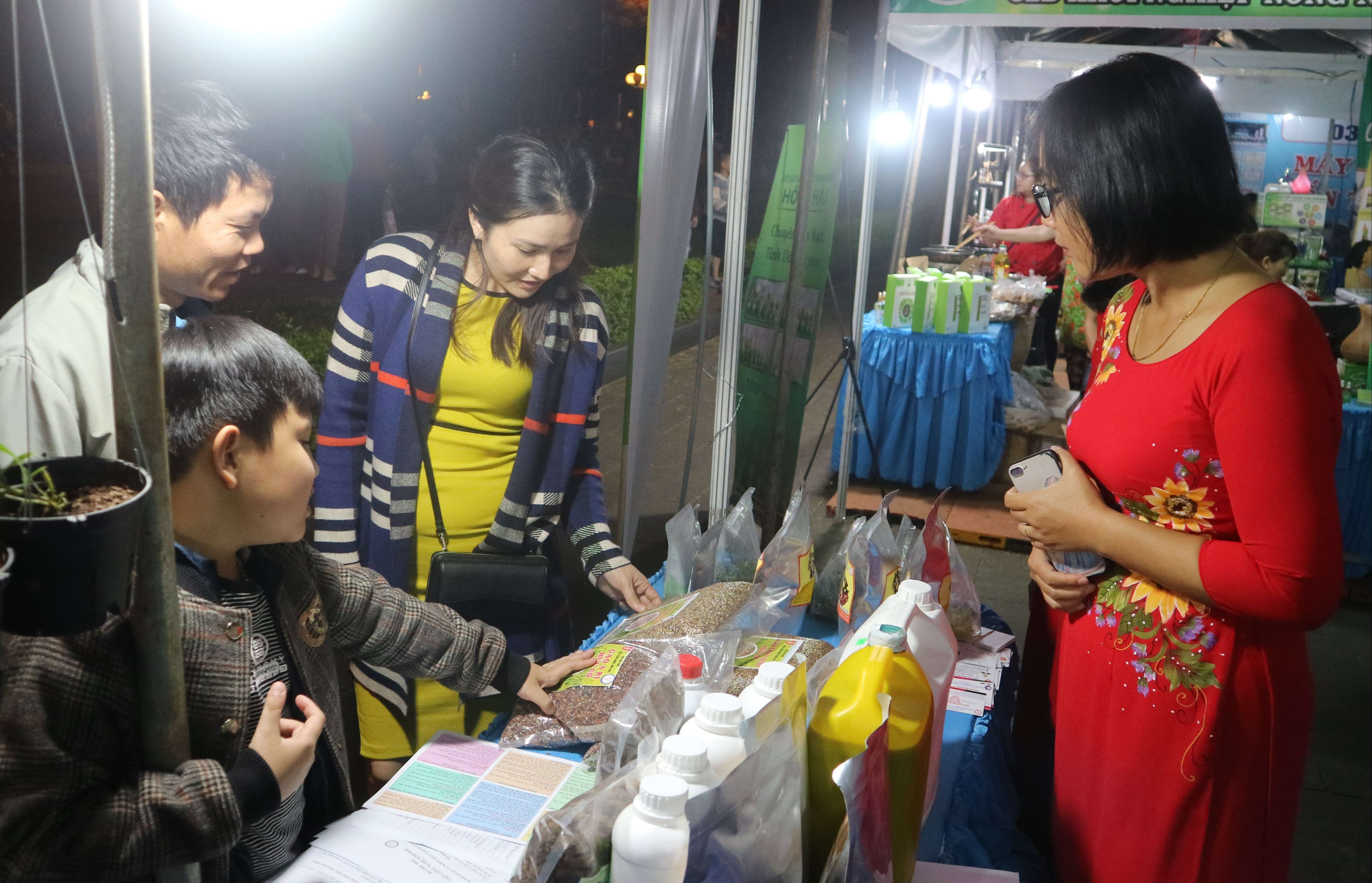 Participants visited products exhibition of HUIB