Pursuant to the Decision No. 84/QĐ-VCNSH dated June 18th, 2020 of Director of Institute of Biotechnology, Hue University (HUIB) on establishment of Inspection and Evaluation Council on the implementation progress of the science and technology projects in 2020; on June 27th 2020, the Inspection and Evaluation Council have inspected and evaluated on projects.
The Council evaluated on eight ministerial projects and four Hue University projects in fields of biotechnology, fisheries, animal husbandry and veterinary, agriculture and environment. At the meeting, the representative of each project presented the implementation progress. After that, the Council verified and had deep comments supporting the research progress of the projects.
The Council acknowledged the efforts as well as the results of the projects, and also hoped that the research teams would continue to successfully complete the next research contents on time.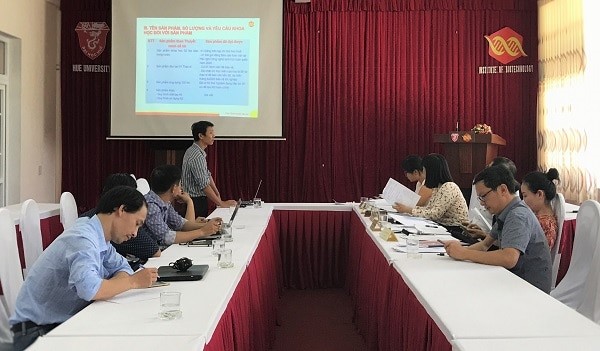 The representative of project presenting the implementation progress