On January 28, 2016, the Branch of Institute of Biotechnology held the first Party Congress, term 2016-2018.
Attending the Congress were Dr. Truong Quy Tung – Secretary of the Party Committee of Hue University. At the congress, comrade Truong Quy Tung gave insightful comments and directions for the process of building and developing the Party's work of the Institute's branch to become stronger and more excellent.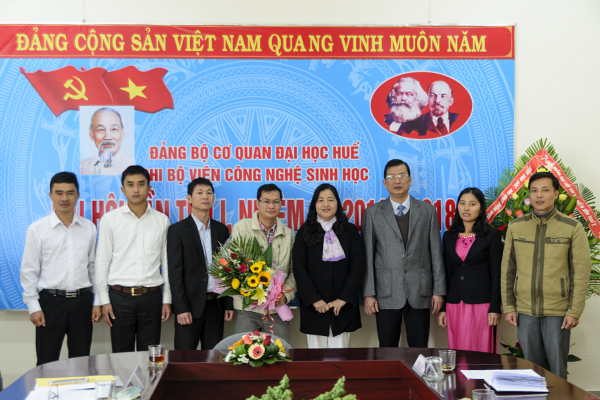 Currently, the branch office of the Institute of Biotechnology has 07 comrades, of which two comrades were newly admitted in January 2016 and one comrade was officially transferred to the Party.
The congress also elected Mr. Hoang Tan Quang to hold the position of Secretary of the Institute's Party cell for the 2016-2018 term.