Belong to activities of "TECHDEMO Gia Lai 2019 – Event of demonstration, connection of supply – demand on technology", on November 24th 2019, Thua Thien Hue delegation consisted of Department of Science and Technology, Thua Thien Hue province; and Institute of Biotechnology, Hue University attended on "Promotion of technology transfer and investment" conference at Hoang Anh Gia Lai Hotel, Pleiku City, Gia Lai Province.
At the Conference, Mr. Do Tien Dong – Vice Chairman of the People's Committee of Gia Lai Province spoke that the conference is aimed as a bridge for scientists, investors, experts and businesses sharing, connecting and applying new advances of science, technology in production and life.
The conference included two parts with practical and in-depth six reports on technology and investment from domestic and foreign experts, such as the report on "Implementation and application of solar energy for training and production" was presented by Assoc. Prof. Luong Minh Cu – Dean of Mekong University; PhD. Kum Dongwha – Director of Vietnam – Korea Institute of Science and Technology (V-KIST) shared about "Experience in implementing technology research and technology use activities for enterprises at V-KIST".
The Conference is a forum for delegates exchanging and sharing advanced technologies to enhance cooperation and accelerate technology transfer.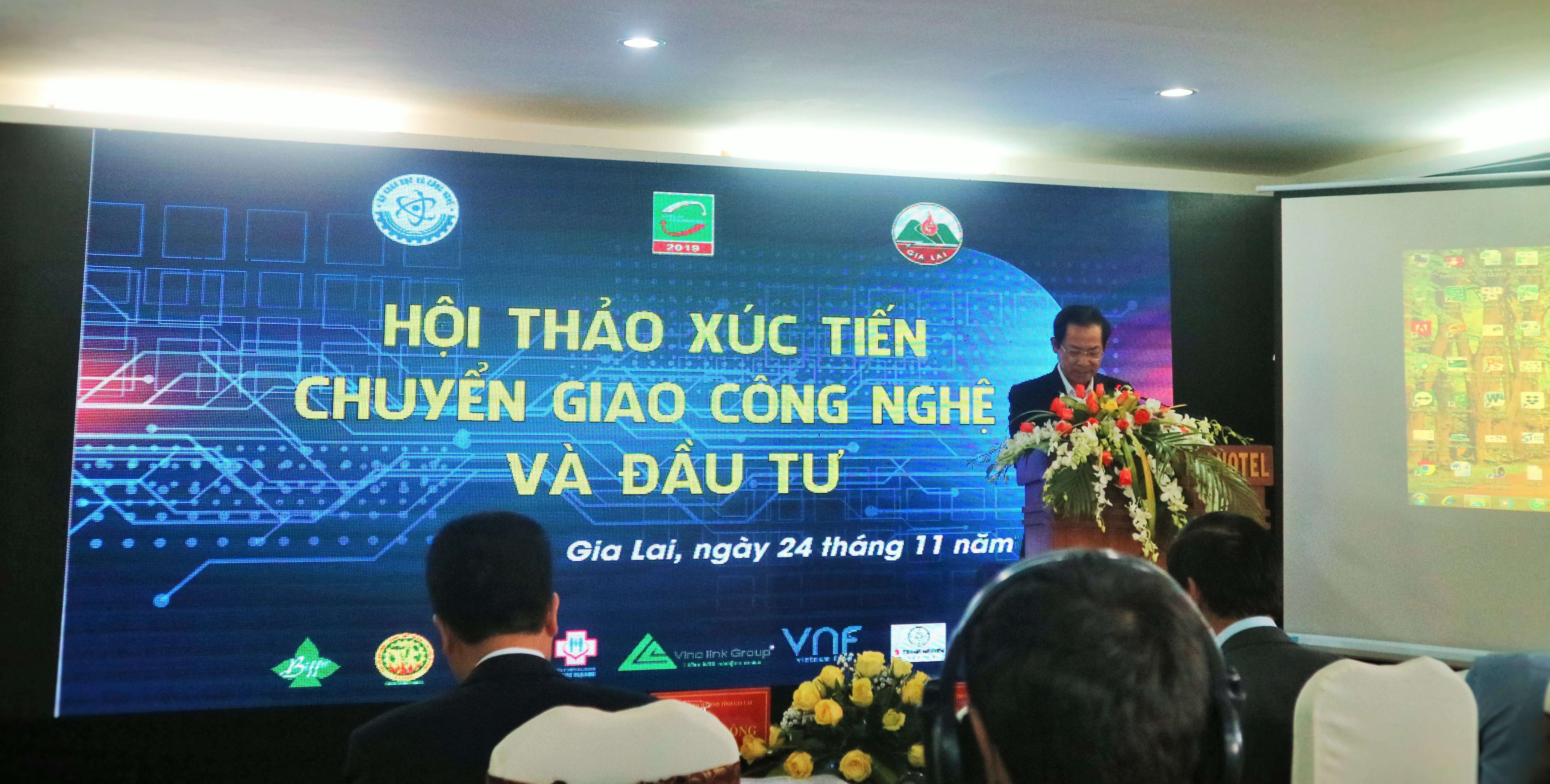 Mr. Do Tien Dong – Vice Chairman of the People's Committee of Gia Lai Province spoke at the Conference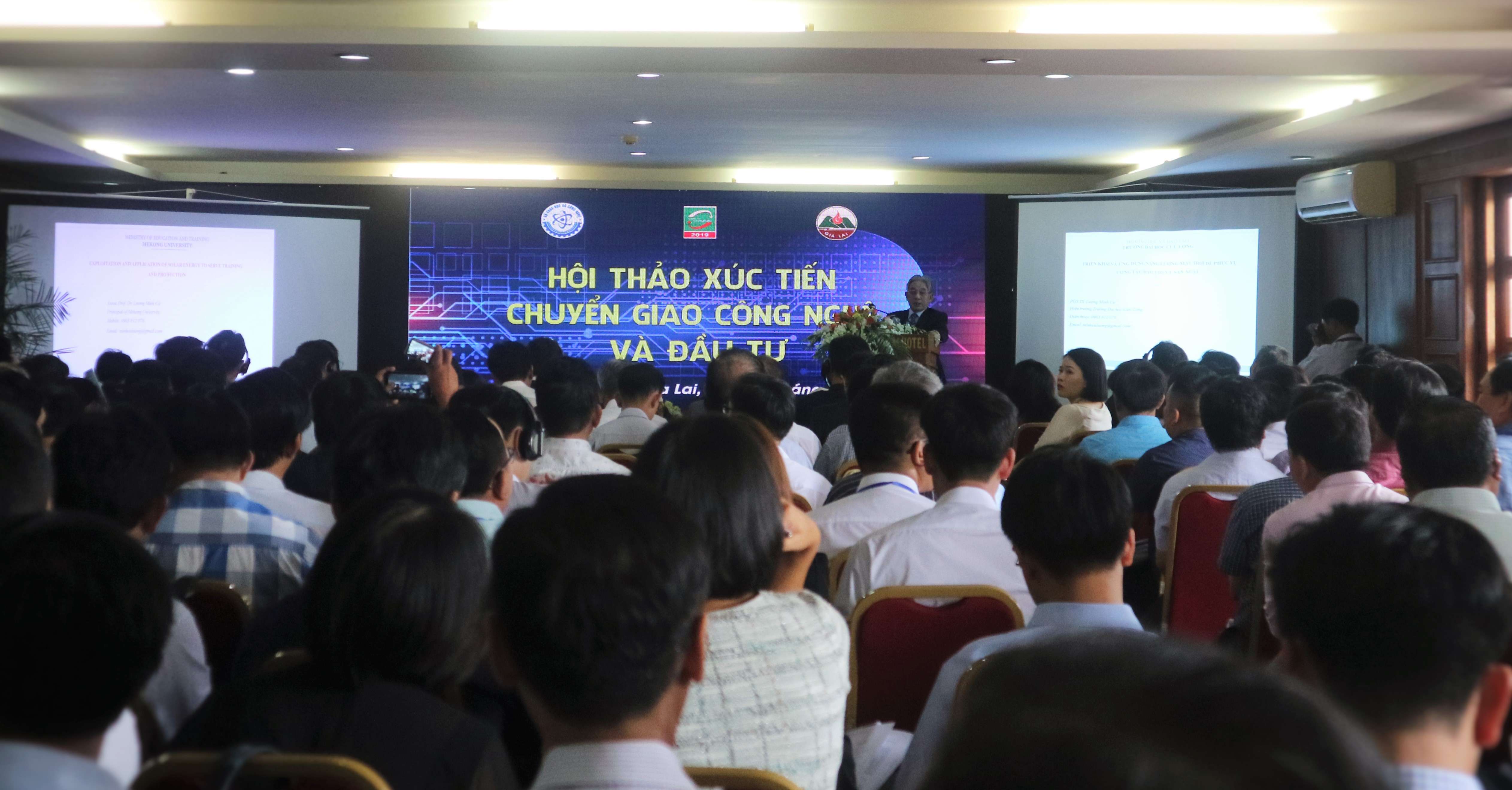 Panoramic view of conference