On November 14th 2019, Institute of Biotechnology, Hue University (HUIB) organized 2019 Symposium on Biotechnology: "Applied Biotechnology in the age of innovation and creativity", and also published Proceedings of Scientific Symposium.
The Symposium welcomed nearly hundred domestic delegates who are experts, scientists, lecturers and experts from Universities, Institutes, Thua Thien Hue Department of Science and Technology, Da Nang Department of Science and Technology,… Especially, the scientists from Japan, Korea and the Lao People's Democratic Republic were also attended the Symposium.
At the Symposium, Assoc. Prof. Truong Thi Hong Hai, Director of HIUB spoke: "The Symposium is forum for managers, lecturers, scientists, postgraduate students, and students to exchange and share new researches, the latest applications in biotechnology field that aims to bring innovation and creativity in science and life". Assoc. Prof. Truong Thi Hong Hai also thanked all delegates, sponsors and reporters for attending and reporting on the Symposium.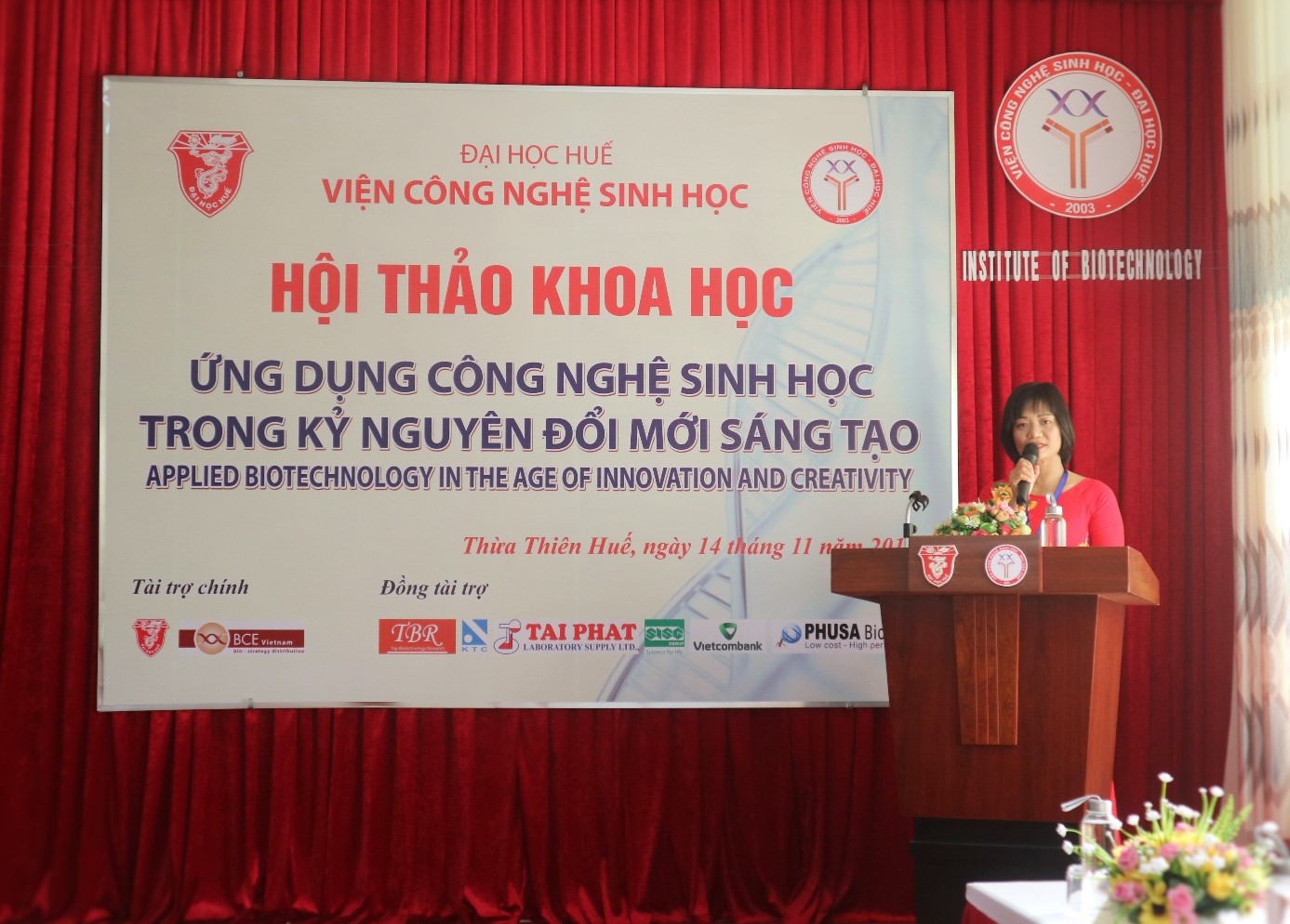 Assoc. Prof. Truong Thi Hong Hai speaking at the Symposium
The symposium honored to welcome Assoc. Prof. Nguyen Quang Linh, President of Hue University attended and spoke at the Symposium. Assoc. Prof. Nguyen Quang Linh acknowledged and highly appreciated achievements and efforts of all staff at the Institute in recent year. Assoc. Prof. Linh also hoped that the Institute will continue to promote good traditions and get more high achievements in the future.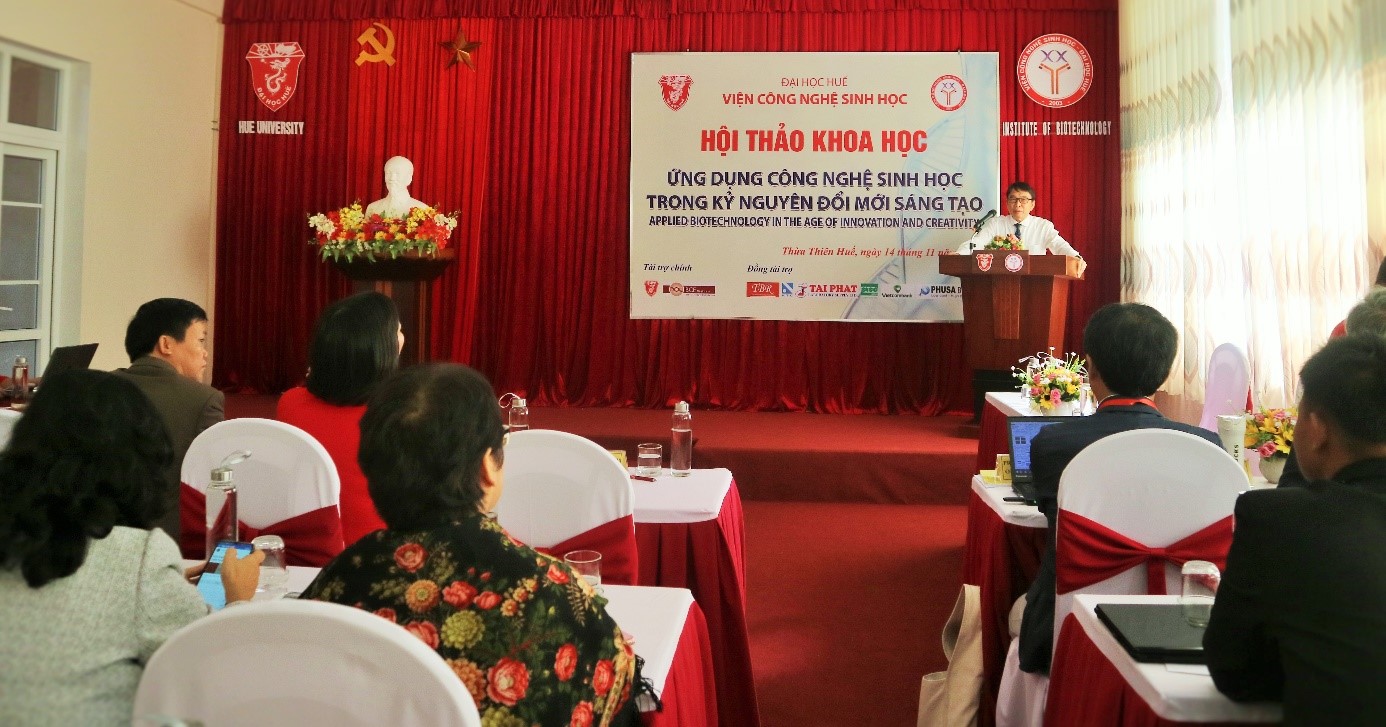 Assoc. Prof. Nguyen Quang Linh speaking at the Symposium
With more than 15 presentations and many posters, the Symposium introduced and analyzed the importance of biotechnology application in many fields such as environment, medicine, botany. The study "Nitrogen management in soil and water for our future of earth" was presented by Prof. Morihiro Maeda from Okayama University, Japan provided an overview of role and importance for control of nitrogen sources. "Biomedical application of low temperature plasma" was introduced by Prof. Le Tran Binh from Vietnam academy of Science and Technology. This topic was one of the most applicable researches, not only in medicine but also in production and life. In addition, the application of biotechnology in botany field was also a special topic that all experts, scientists and delegates considered. From results of research "Exploiting and developing genetic resources of lotus varieties in Thua Thien Hue", Accoc. Prof. Hoang Thi Kim Hong from University of Sciences, Hue University has preserved and successfully implemented a model of traditional lotus varieties in Thua Thien Hue. The topics attracted attention and heat discussion of all participants.
The 2019 Symposium on Biotechnology is a bridge for scientists sharing academic exchange, enhancing scientific research cooperation. The Symposium also is a place to nurture and continue to build passion for scientific researchers and students.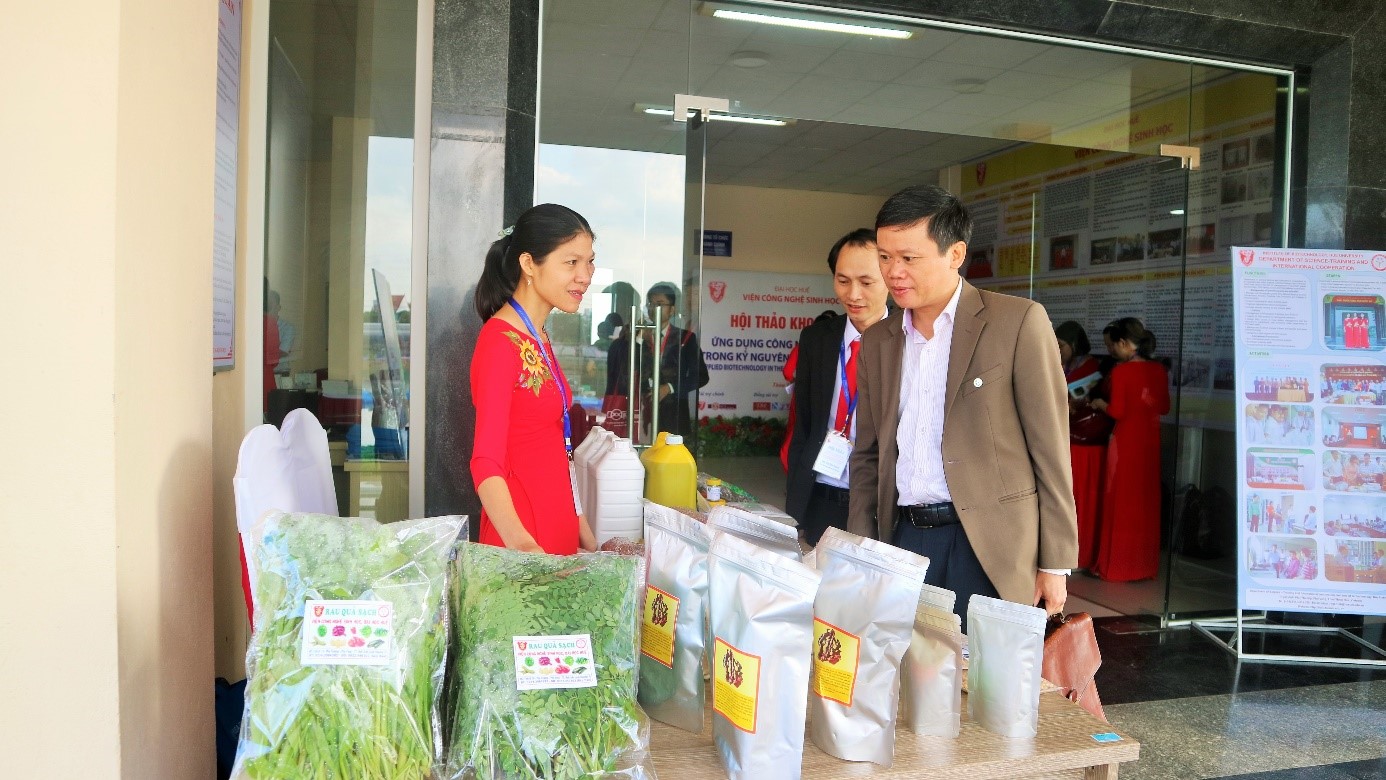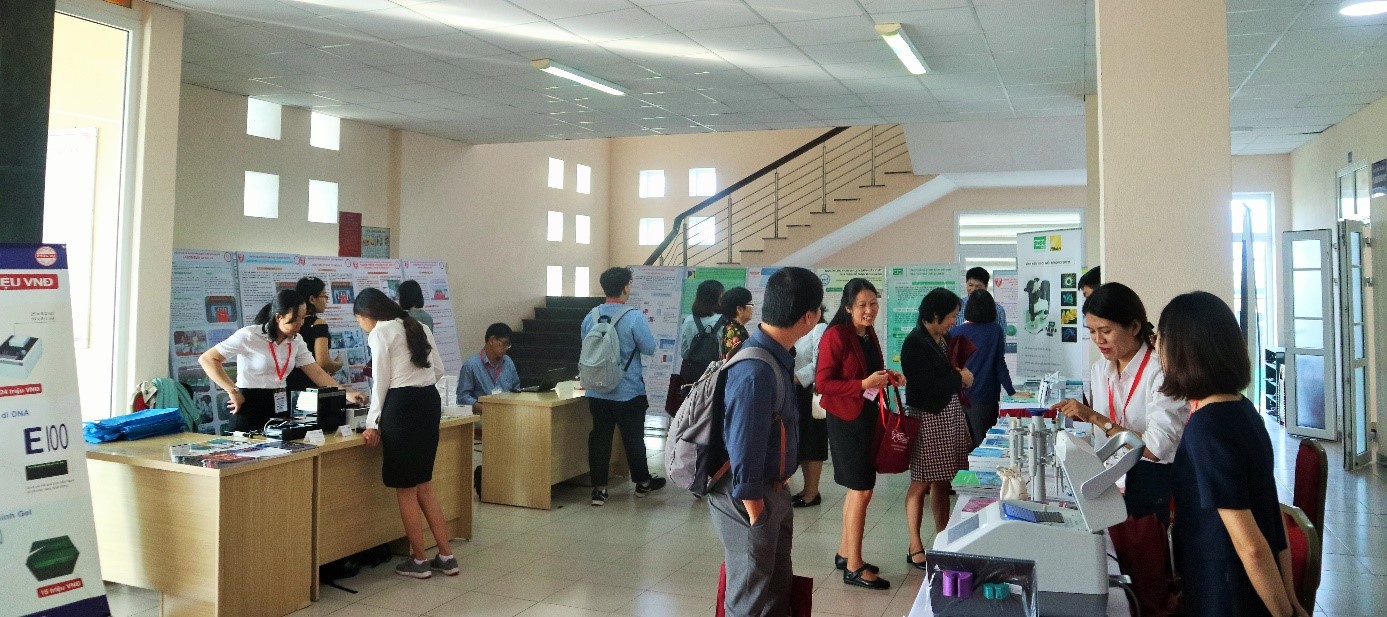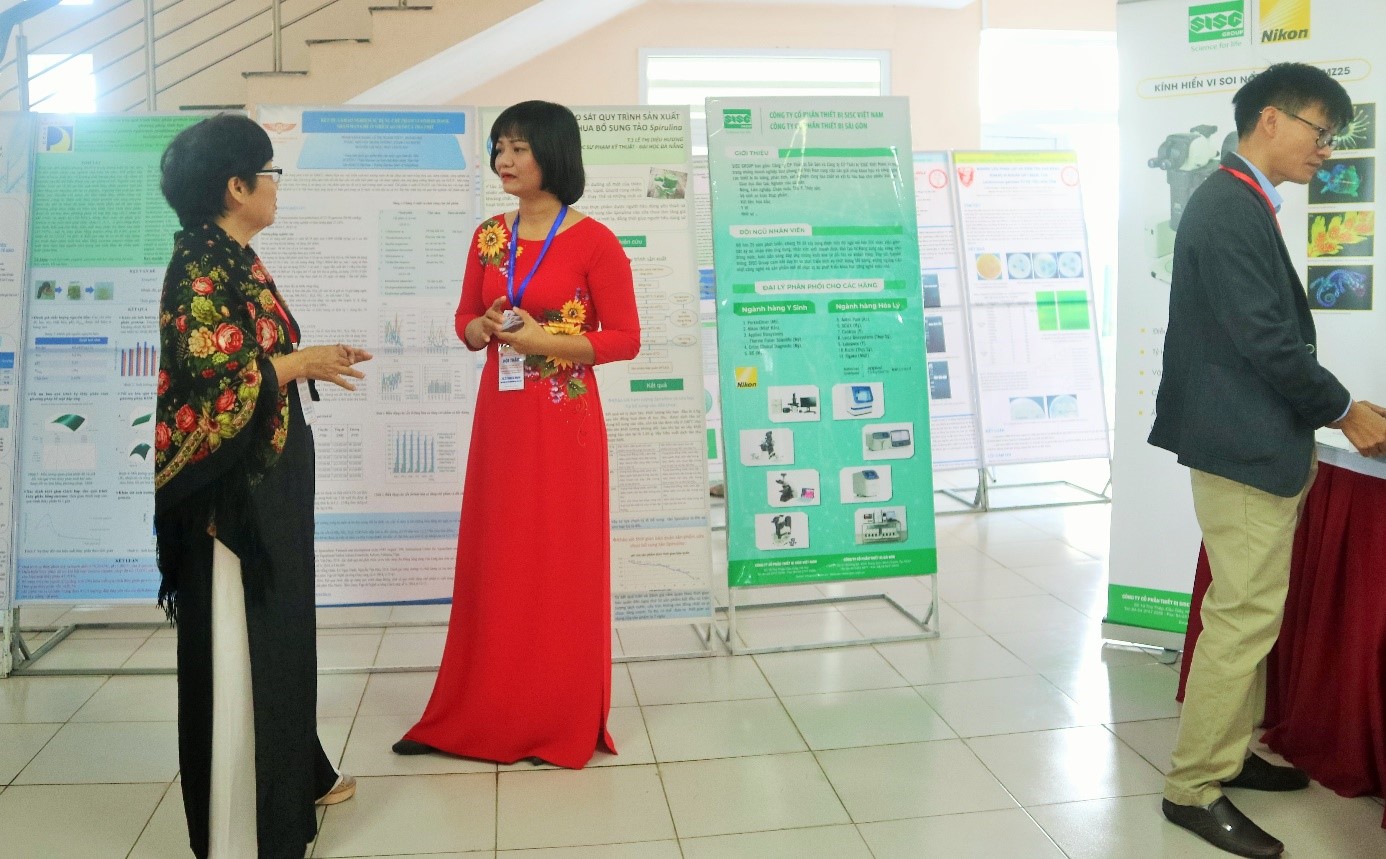 Delegates visited the science and technology products of HUIB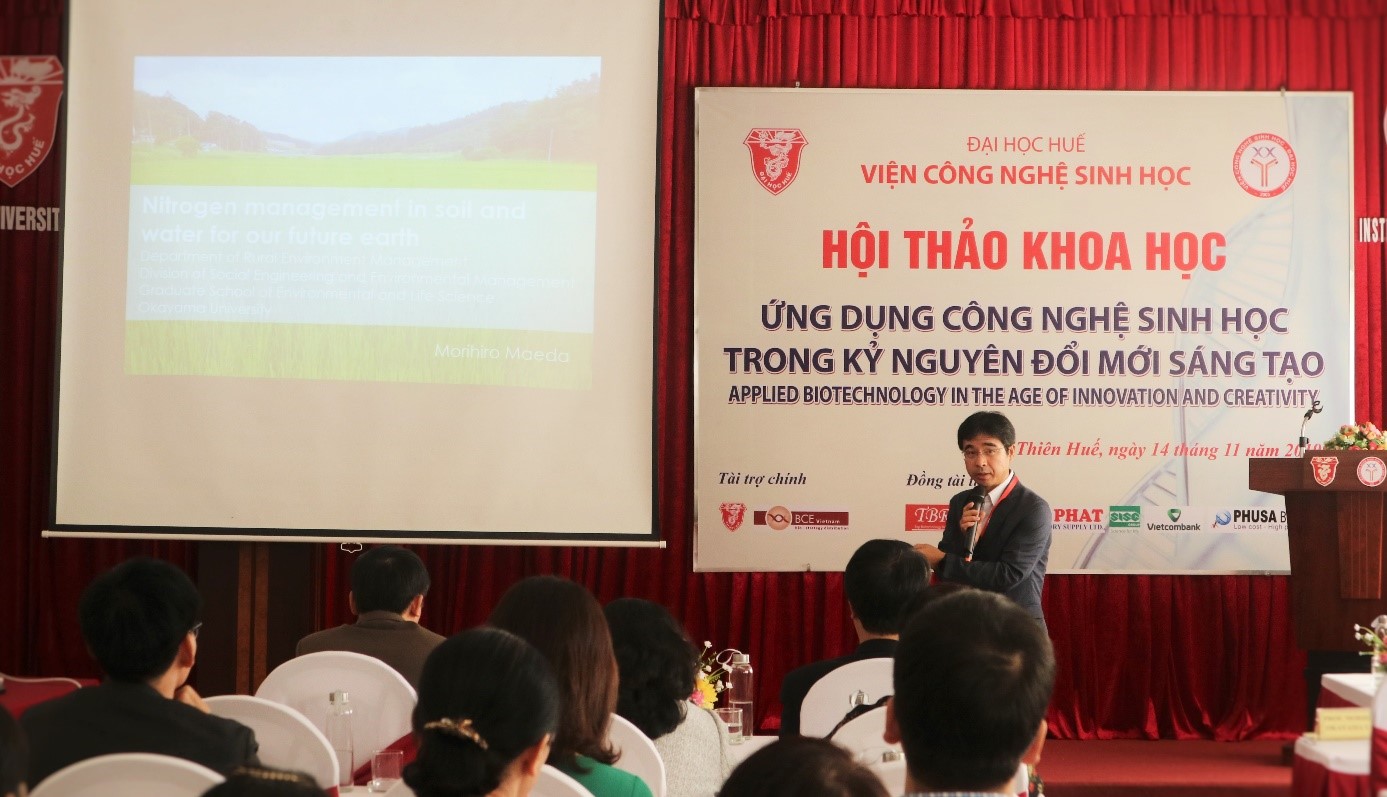 Prof. Morihiro Maeda (Okayama University, Japan) presenting research presentation topic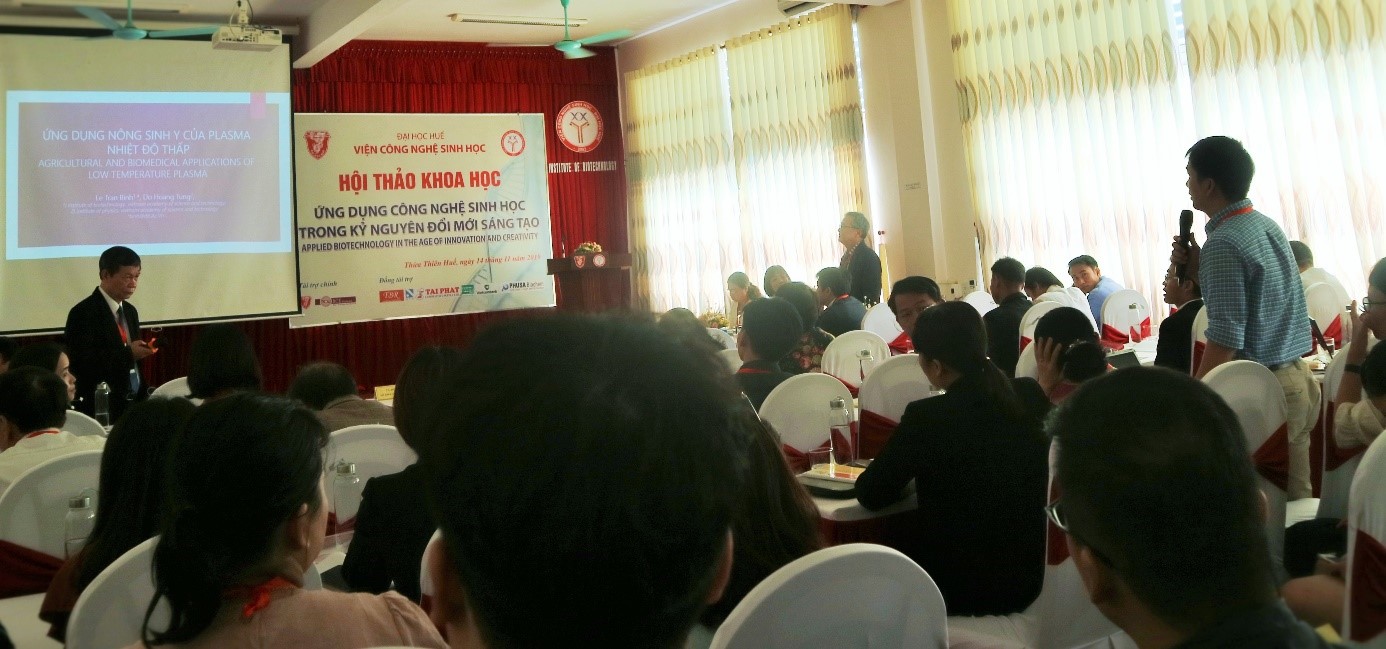 Delegates attended and discussed at the Symposium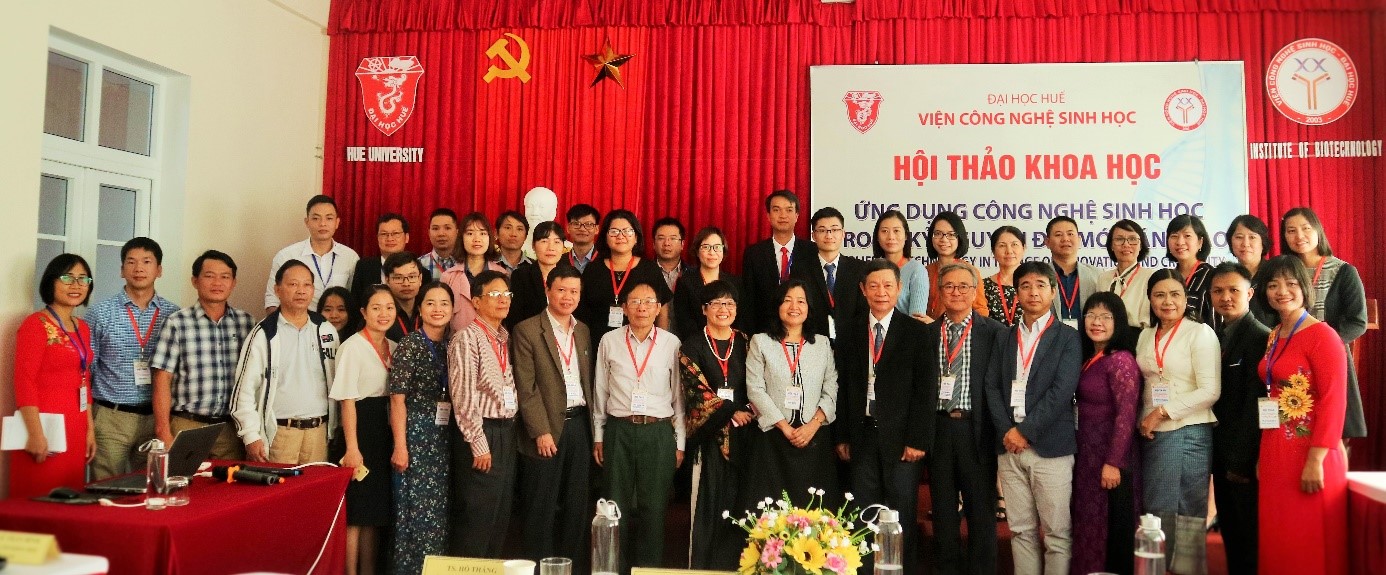 Delegates took photo at the Symposium