On October 26th 2019, the students of Phan Sao Nam secondary school visited and experienced at the Institute of Biotechnology, Hue University (HUIB). This is an activity to help students understand clearly about safe agricultural production at the HUIB and contribute to build passion in scientific research for them in the future.
At the program, Dr. Huynh Van Chuong, head of office for personnel and administration, and head of Laboratory of immunology and vaccine introduced about the Institute of Biotechnology as well as current research and production activities at HUIB. Especially, the topic about "Safe vegetables" has received great attention and discussion from all attended teachers and students. After that, the delegation visited laboratories, production models of HUIB and experienced to plant vegetables.
The students were very excited and enjoined the field trip. During the program, the students questioned for the researchers to understand practical and theory knowledge.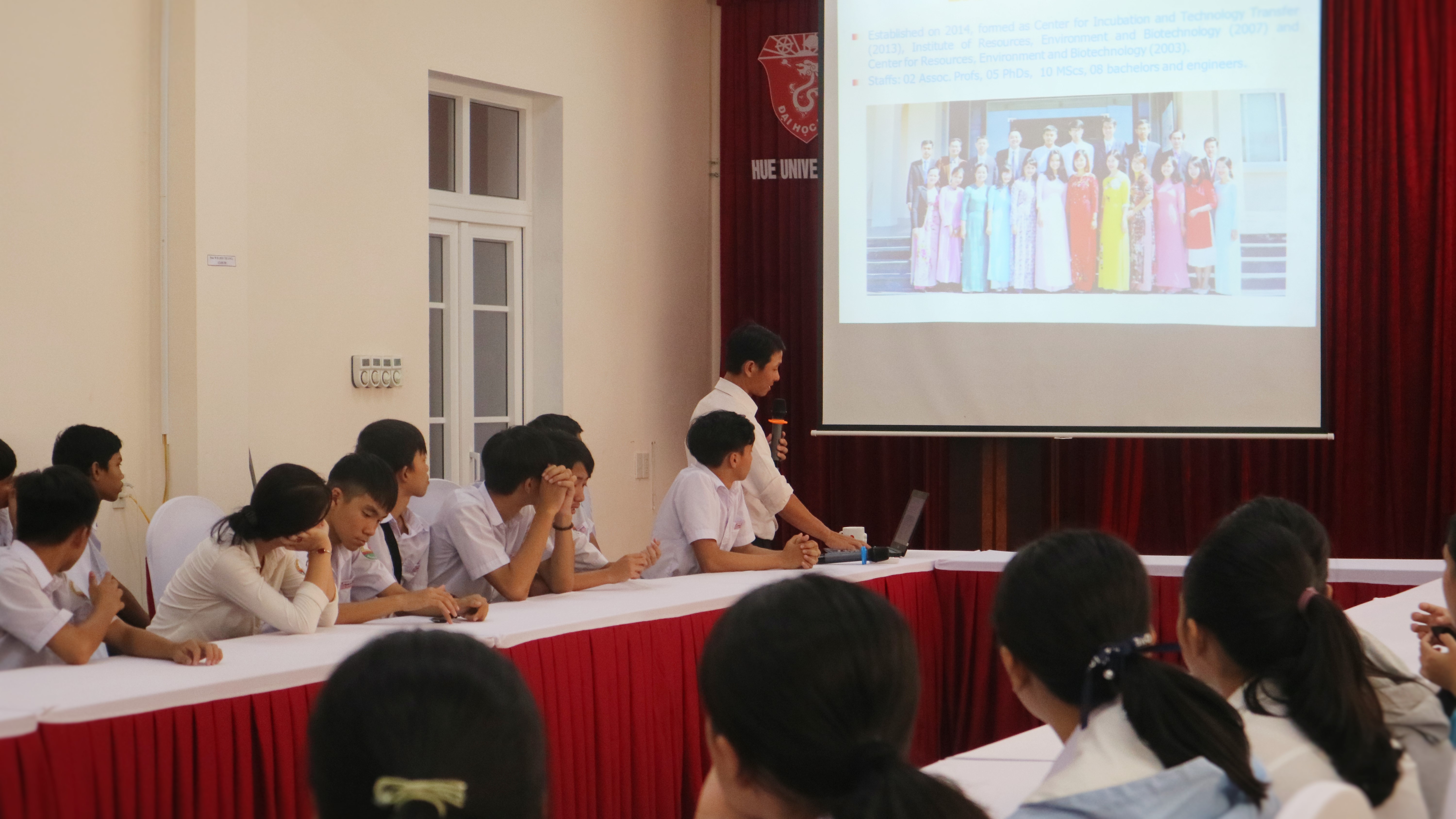 Dr. Huynh Van Chuong introduced Institute of Biotechnology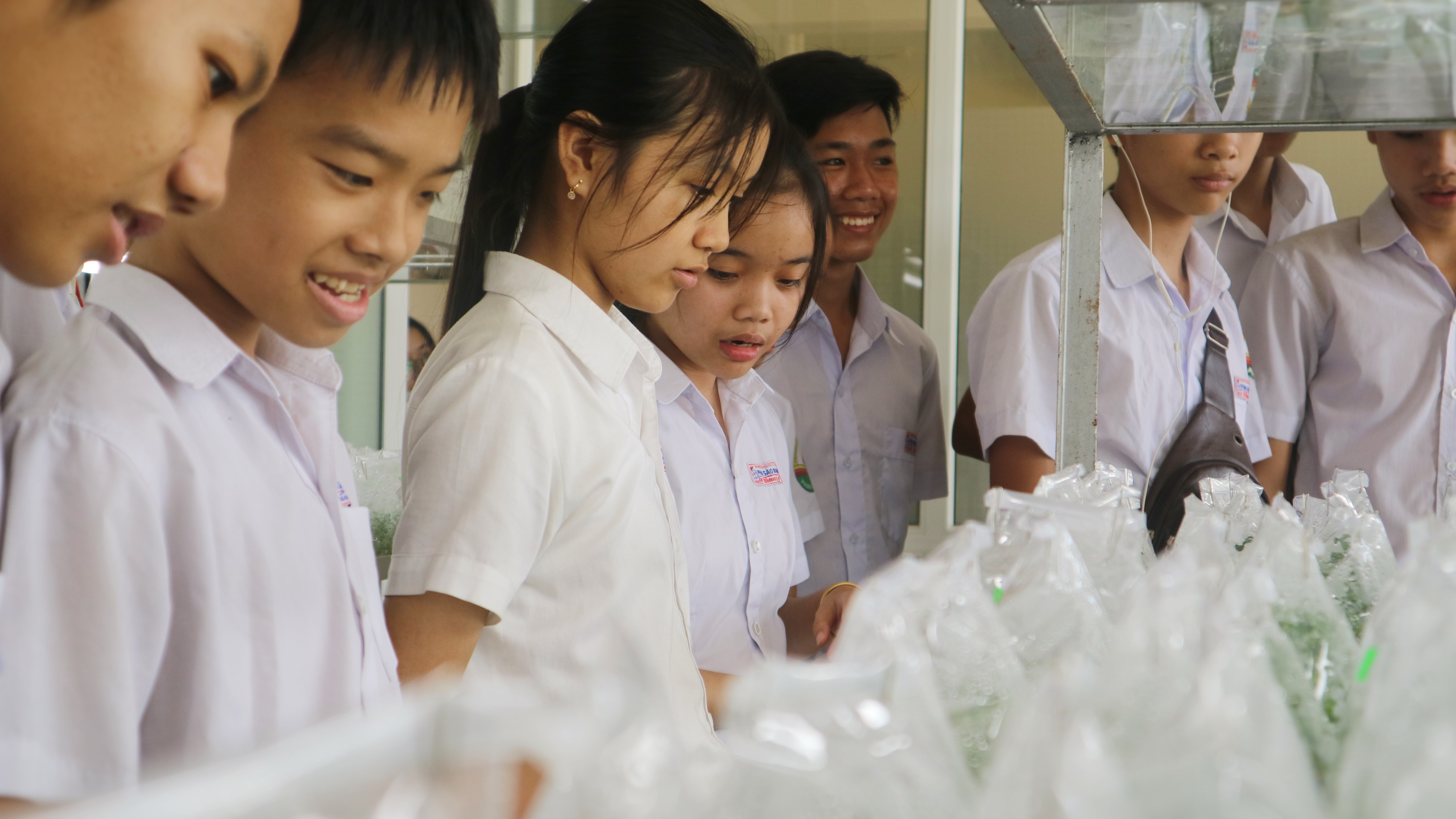 The students visited in vitro model