On November 9th 2018, Institute of Biotechnology, Hue University (HUIB) organized the take-over of Hue University-level research project "Research and manufacture of products used to treat aquaculture environment based on silver nanotechnology" No: DHH2016-14-03 was headed by MSc. Phan Van Cu and HUIB was the lead agency.
The Scientific Committee was established based on the Decision No. 1402/QĐ-ĐHH on October 29th2018 of the Director of Hue University, with 7 members, Prof. Nguyen Thi Thu Lien – Deputy Director was the Chairman.
At the meeting, on behalf of the research team, M.S. Nguyen Van Cu presented of the process, and key results of the project, such as: successfully prepared silver nanoparticle solution by depolyol combined with microwave, Silver nanoparticles were able to inhibit A. caviae and A. hydrophyla, V. alginoliticus and V. harveyi, and silver nanoparticles showed high effect on aquatic wastewater effectively treatment.
Member of the Scientific committed reviewed the results of project, supplemented and commented on some modification and correction on the contents of research project.
Prof. Nguyen Thi Thu Lien agreed with the comments and assessments of the reviewers and members of the Scientific committed, appreciated the research results of the project, efforts and dedication of the research team. Prof. Nguyen Thi Thu Lien also suggested that the research team should correct the final report based on scientific committed members' comments and suggestions.
The project was rated Good.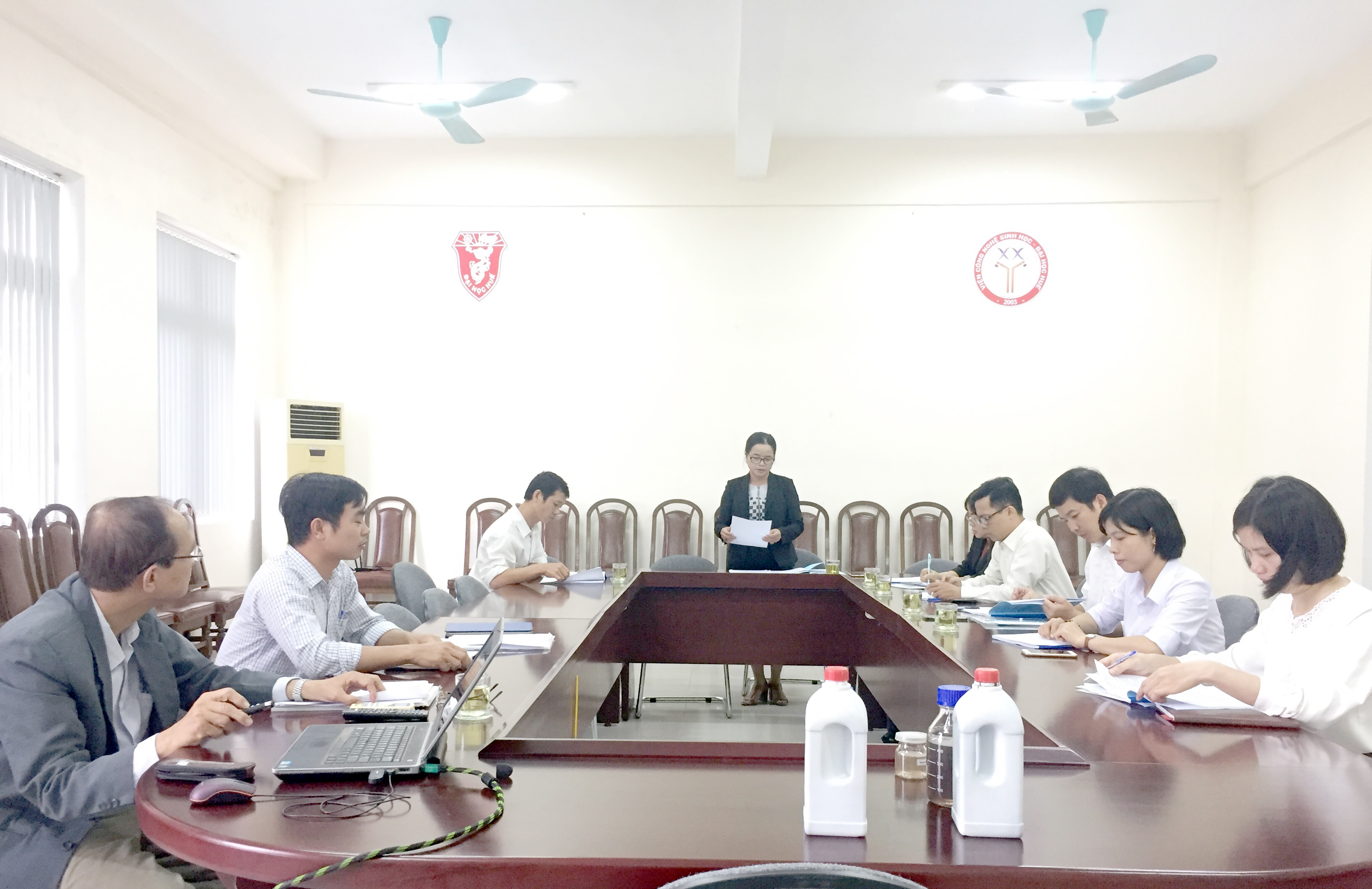 Prof. Nguyen Thi Thu Lien operated the meeting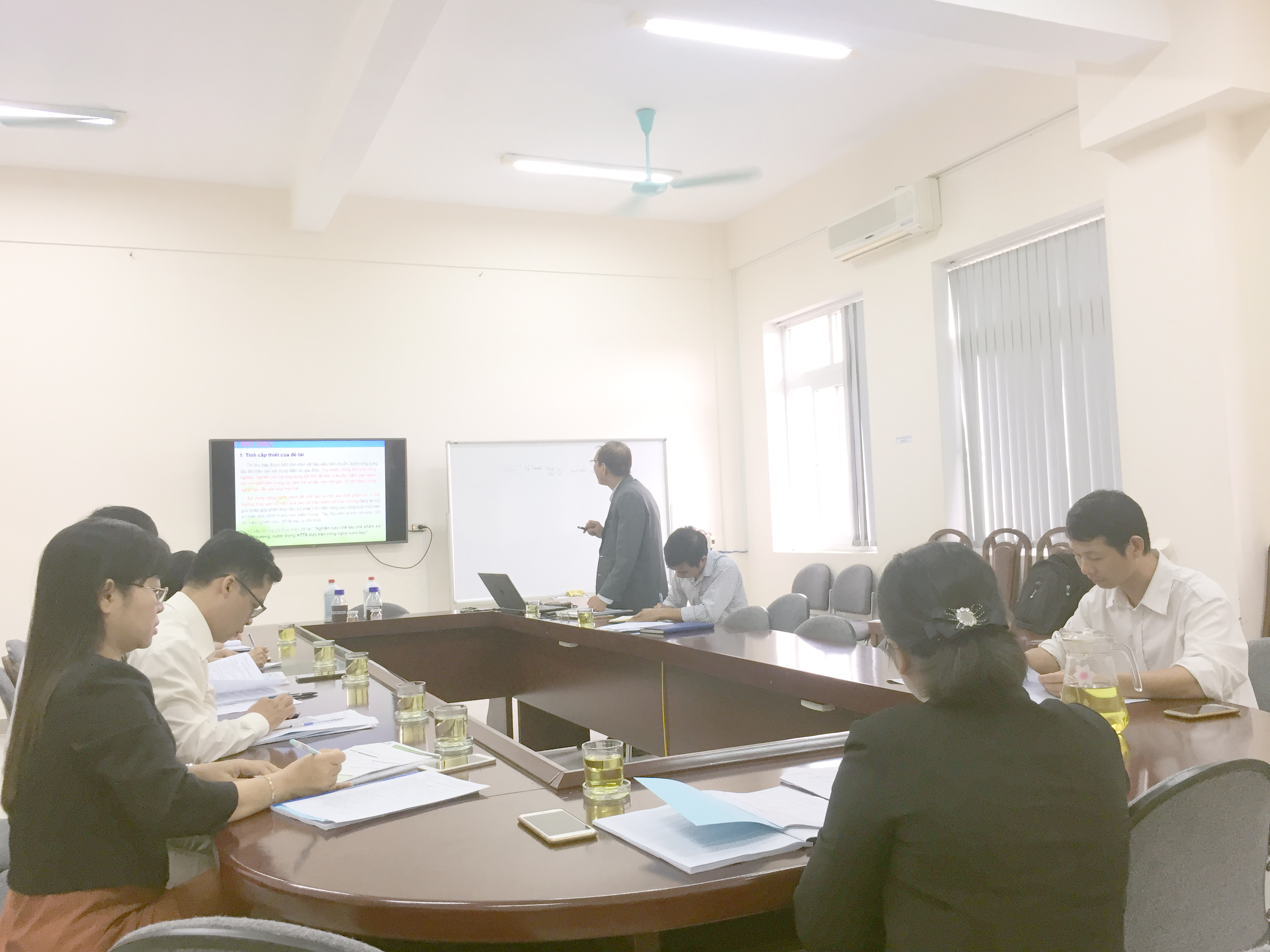 MSc. Phan Van Cu presented at the meeting