On a mission in Ru Cha mangrove forest (November 12th 2018), the research team of the GHaNA (GenusHaslea, New marine resources for Aquaculture) project included Prof. Vona Meleder and Mr. Phillippe Rosa from Nantes University, France; Prof. Andrzej Witkowski from Szczecin University, Poland; Dr. Nguyen Duc Hung, Sai Gon University; Prof. Duong Thi Thuy, The Institute of Environmental Technology; Vietnam Academy of Science and Technologyvisited the Institute of Biotechnology, Hue University. On behalf of the Institute, Prof. Truong Thi Hong Hai – Director gave a warm welcome to the GHaNA project team.
At the meeting, Dr. Nguyen Duc Huy – Deputy Director introduced about the HUIB as well as research interests. After that, the research team presented the GHaNA project, specially focusing on the genus of Haslea, new marine resources for blue biotechnology and aquaculture.
At the end, the research team visited laboratories of the Institution.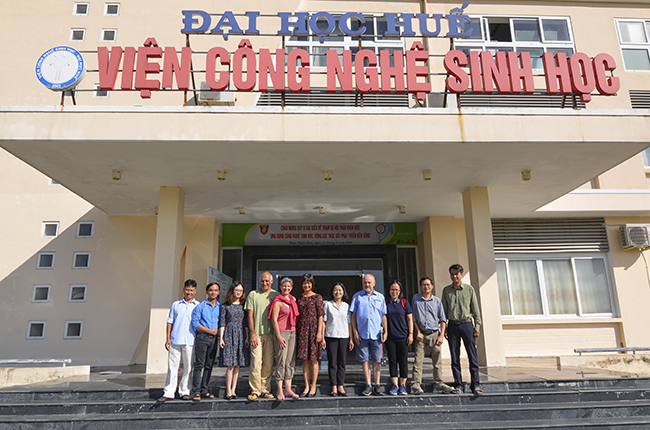 Photo group of HUIB and GHaNA project team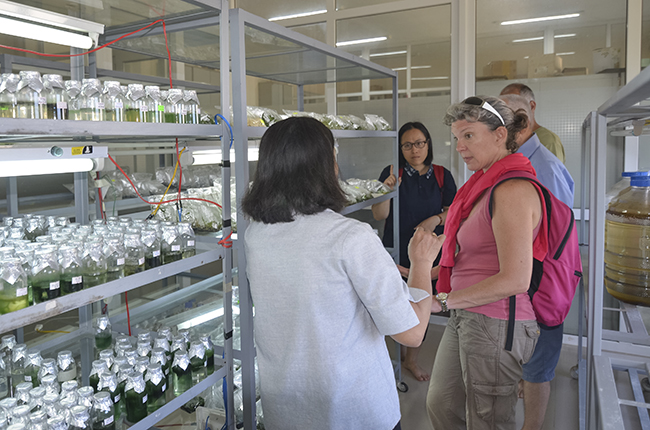 The research team of the GHaNA project visited laboratories of the Institution