On December 20th 2018, Prof. Pham Cong Hoat, Head of Office for Agricultural Science and Technology, Department of Science and Technology for Economic Technical Branches, Ministry of Science and Technology and Dr. Ho Thang, Deputy Director of Department of Science & Technology of Thua Thien Hue Province visited the Institute of Biotechnology, Hue University (HUIB).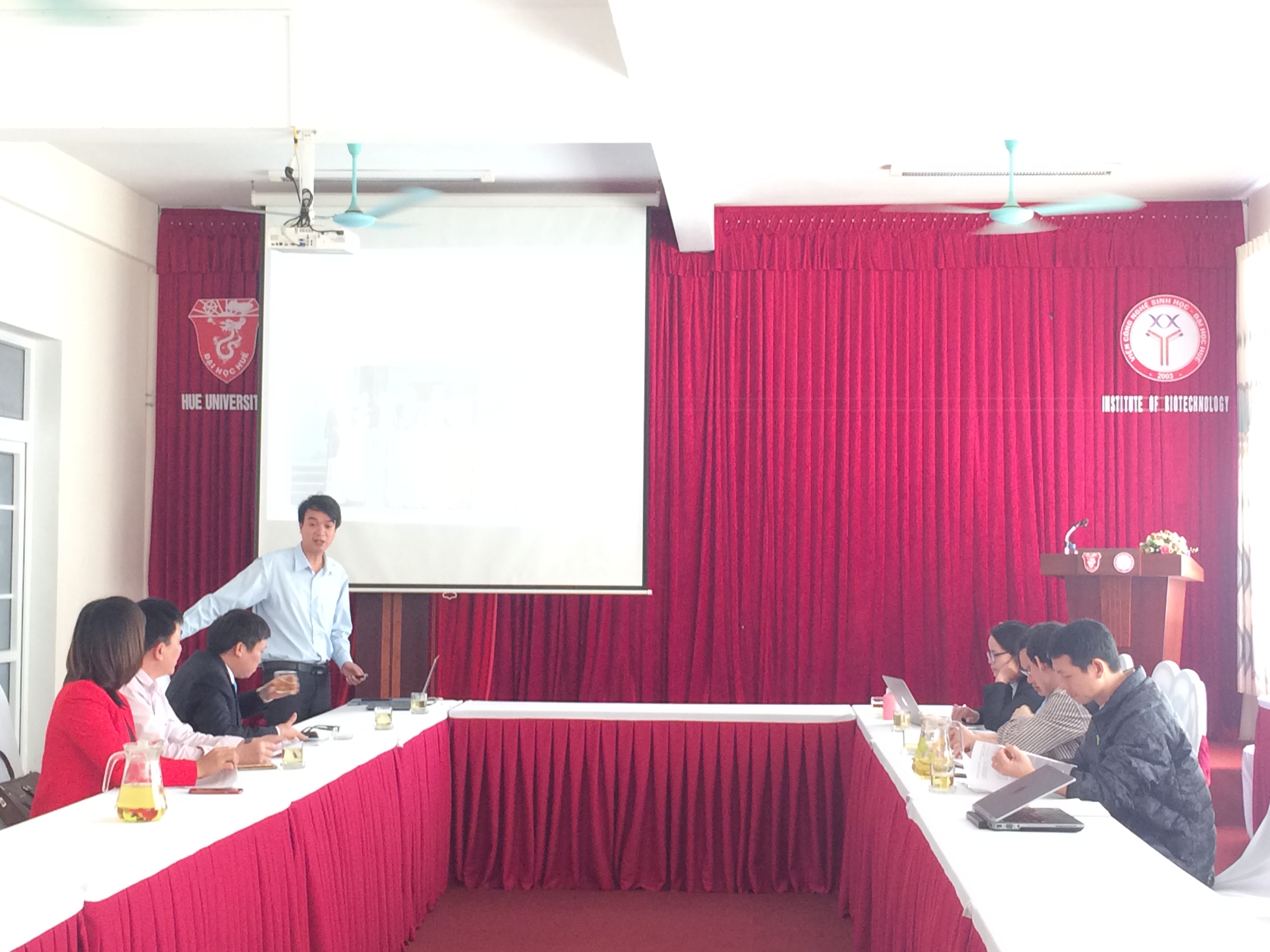 Dr. Nguyen Duc Huy reported at the meeting
At the meeting, the representative of the Institute presented HUIB's outstanding achievements in scientific research and development strategies. The Institute has proposed numerous research topics in applied biotechnology on genetic conservation, creation disease-resistant crop varieties, production of feedings and disease prevention for aquaculture.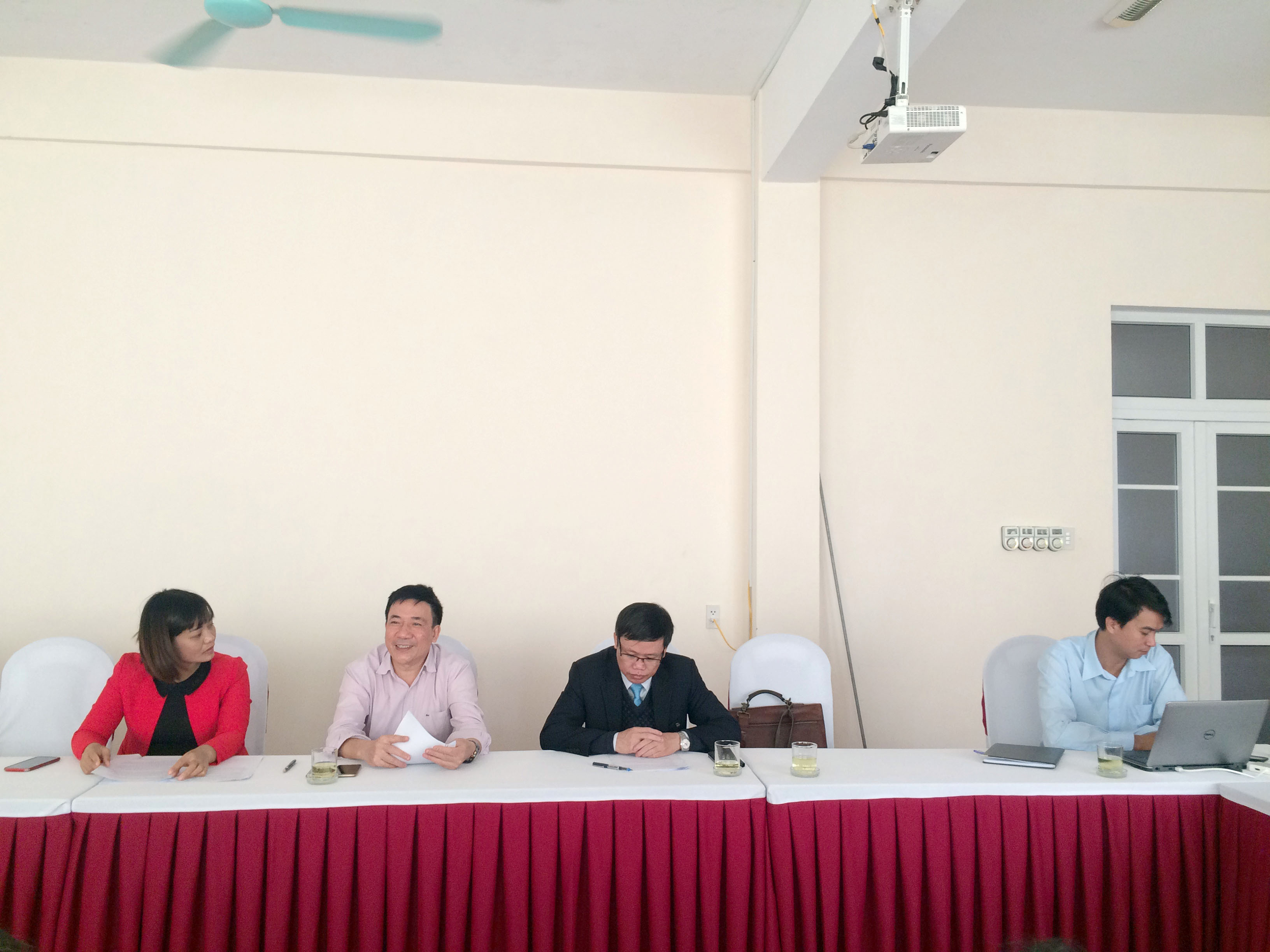 Prof. Pham Cong Hoat expressed at the meeting
Prof. Pham Cong Hoat highly appreciated the results and efforts of HUIB and suggested to scientists about the research proposals to suit the real situation and requirements of the Ministry of Science and Technology.
Speak at the meeting, Dr. Ho Thang stated the current situation and requirements of Thua Thien Hue province for the scientific research, thereby giving suggestions to the Institute to improve the research topics close to the real situation of the local. Dr. Ho Thang also affirmed that will continue to cooperate with the Institute in carrying out the tasks of science and technology, transfer and commercialization of scientific research achievements.
At the end, Prof. Truong Thi Hong Hai, Director of the HUIB expressed the gratitude for the attention, support and assistance of Prof. Pham Cong Hoat, Dr. Ho Thang for the Institute in the recent past. The Institute also received comments to improve research topics match with the National requirements.