On July 9th 2020, Institute of Biotechnology, Hue University (HUIB) had a meeting with Eastern Medical Equipment Company (company). On the side of HUIB, there were Dr. Nguyen Duc Huy – Deputy Director, and staffs, students at the Institute; on the company, there were managers, technicians in charge of equipment engineering.
At the meeting, Eastern Medical Equipment Company introduced about molecular biological and immunological techniques applied in the field of biotechnology research areas such as: gene expression analysis, cell immune analysis, and analysis of the growth and differentiation of animal cells.
At the end of the meeting, the representatives of the both sides expressed the wish to have a good cooperation in the future.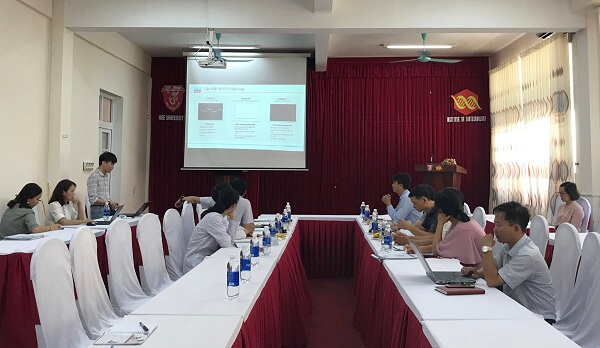 Photo of the meeting