On June 10th 2019, Institute of Biotechnology, Hue University (HUIB) organized a meeting with Prof. Jaime Miguel Costa Aníbal – Director of the Institute of Engineering, University of Algarve, Portugal. Prof. Truong Thi Hong Hai – Director of HUIB and staffs are also included in the meeting.
On behalf of the Institute, Dr. Nguyen Duc Huy – Deputy director introduced about the HUIB as well as research interests. Prof. Jaime Aníbal then presented the University of Algarve, Institute of Engineering and School/Institution/Faculty of Algarve University. The University of Algarve founded in 1979 as merged from the union of two preexisting institutions, the University of Algarve and the Polytechnic Institute of Faro. University of Algarve including:  School of Education and Communication; School of Management, Hotel and Tourism; Institute of Engineering; Faculty of Economics; Faculty of Human and Social Sciences; Faculty of Sciences and Technology; Department of Biomedical Sciences and Medicine. In the meeting, Prof. Jaime Aníbal also introduced about the International Relations Office and the Office of support for students with special educational needs of the University of Algarve.
Attending the meeting, Director Truong Thi Hong Hai expressed the pleasure to welcome Prof. Jaime Aníbal. Two parties had discussed prospects for further cooperation.
At the end, Prof. Jaime Aníbal visited laboratories of the Institution.
Some photos of the meeting: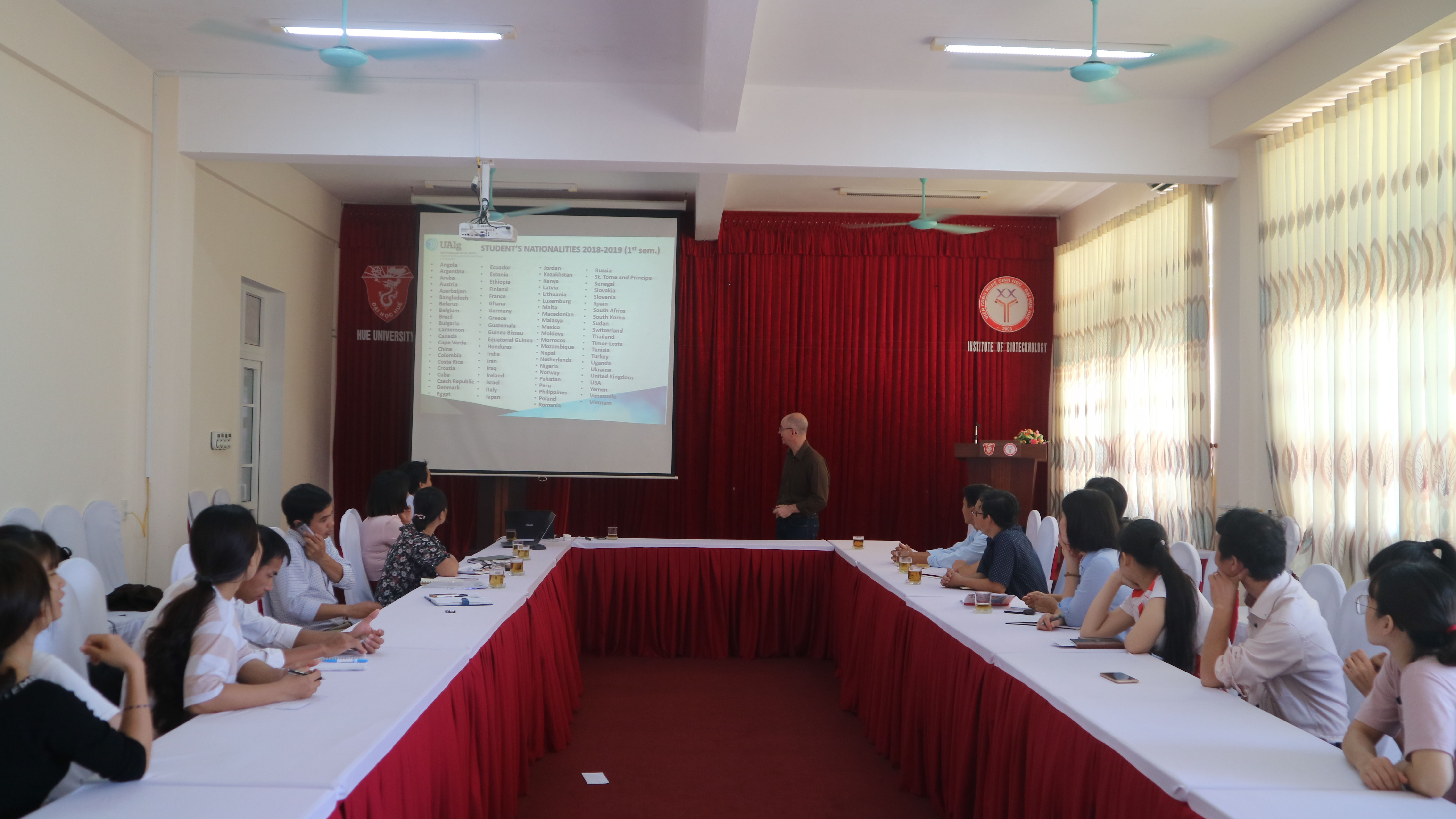 Prof. Jaime Aníbal presented at the meeting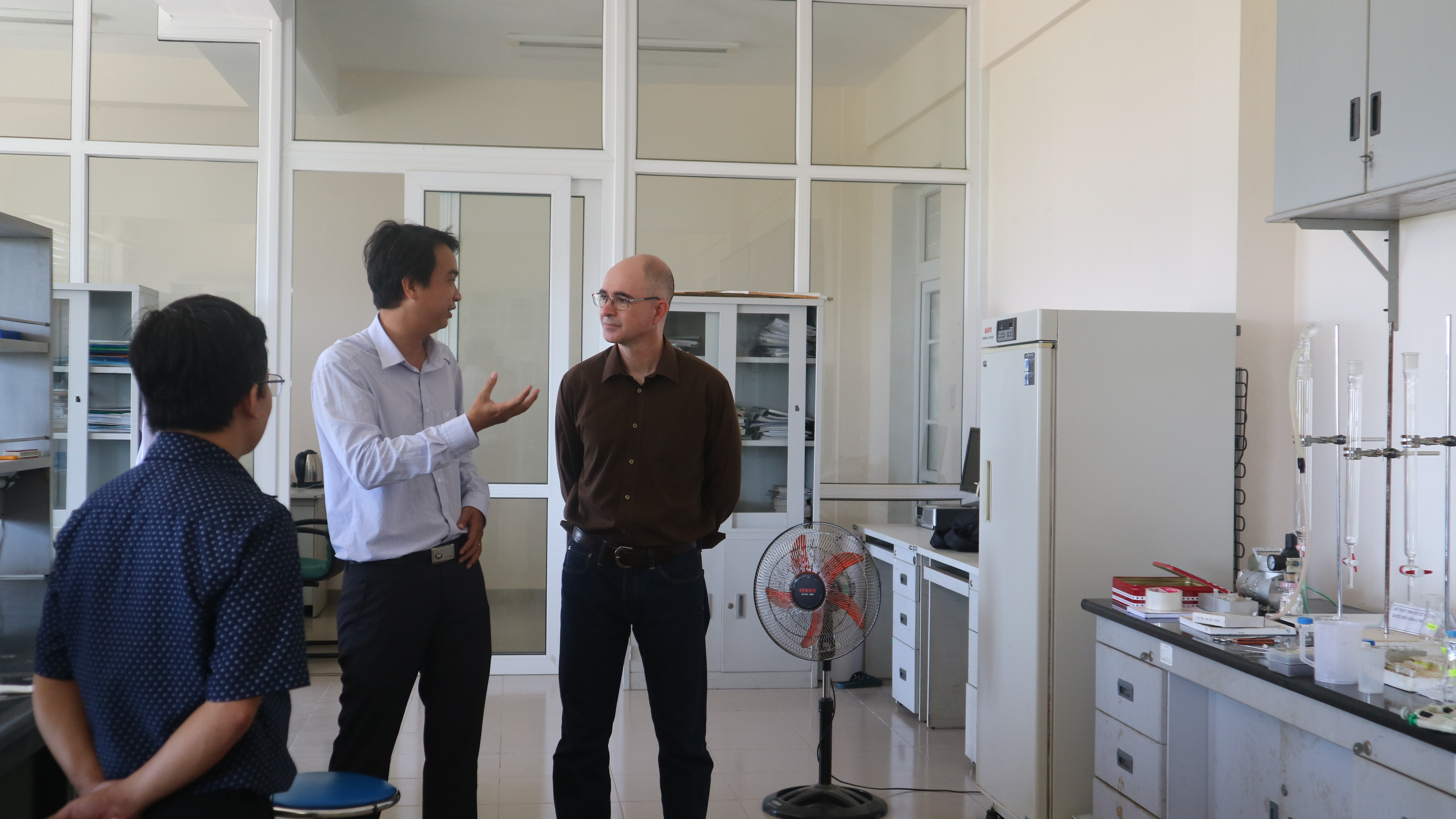 Prof. Jaime Aníbal visited laboratories of the HUIB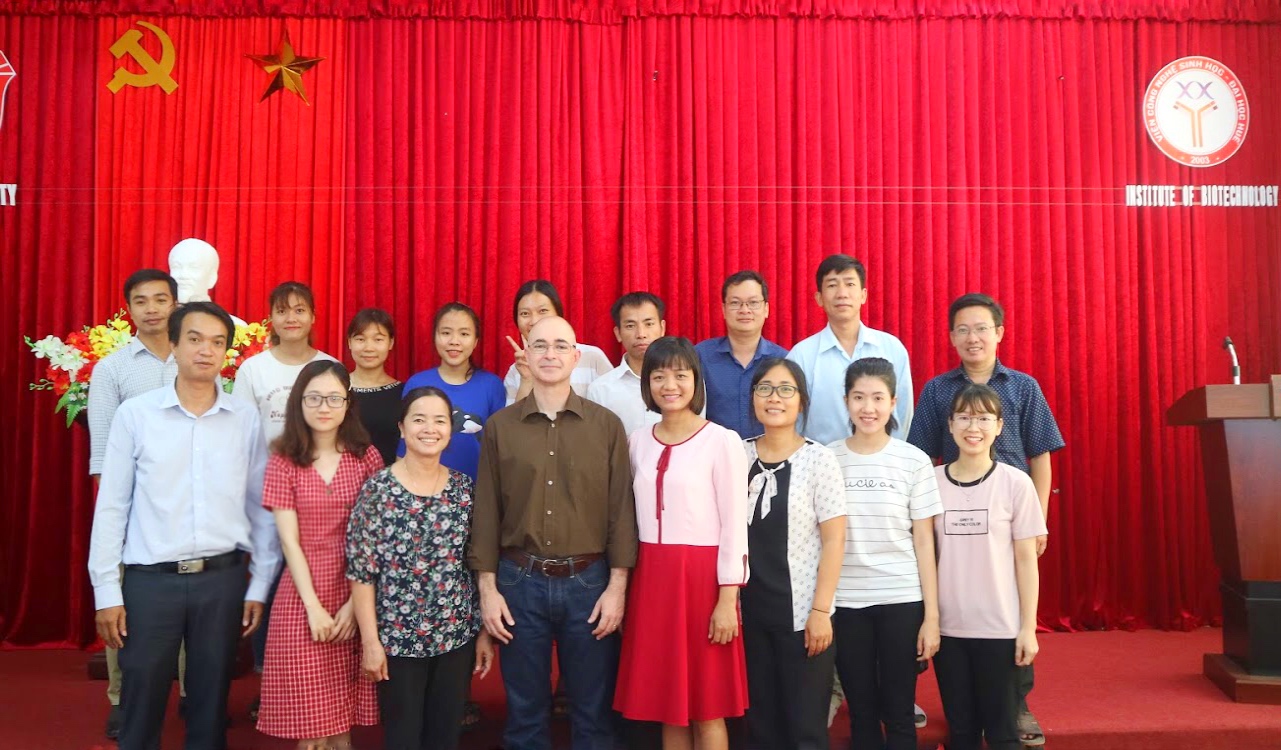 Prof. Jaime Aníbal take a photo with staffs of the HUIB