CENTER OF ADVANCED BIOMEDICAL RESEARCH AND APPLICATION
—♦—

I. NAME
Center of Advanced Biomedical Research and Application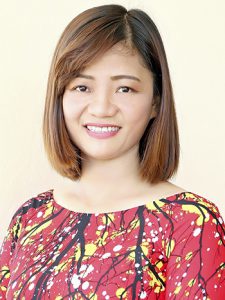 Assoc.Prof. Truong Thi Hong Hai
Part-time director
Phone: +84 96 142 3419
Email: tthhai@hueuni.edu.vn

II. FUNCTION AND MISSION
1. Function
Basic scientific research and application in the field of biotechnology; development and application of base technologies to create valuable scientific products to contribute to social economic development; incubation and technology transfer; perform and provide scientific and technological services according to the needs of the society; commercialization of products; training and linking doctoral training in biology, biotechnology and related fields with units inside and outside Hue University to provide high-tech human resources.
2. Mission
– Scientific research;
– Technology incubation and transfer;
– Commercialization of products;
– Providing and supporting of consulting services in science and technology;
– Activities of education and training;
– Providing of services in science and technology;
– Building and fostering a team, ensuring the lawful rights and interests of officials and employees;
– Inviting and signing contract of domestic and foreign experts and scientists;
– Manage and ensure the rights and interests of learners;
– Mobilizing, managing and using resources; building and strengthening material foundations, investing of equipment as decentralized by Hue University;
– Performing other duties and powers that are assigned by Hue University and in accordance with the law.

III. ORGANIZATIONAL STRUCTURE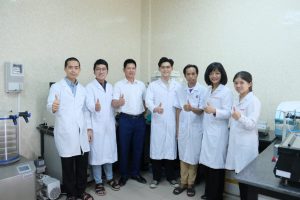 1. Full-time staff
| | | | | | |
| --- | --- | --- | --- | --- | --- |
| No. | Name | Academic title/ degree | Major | Work place | Position |
| 1 | Ho Thi Hoang Nhi | Engineer | Biotechnology | Institute of Biotechnology | Researcher |
| 2 | Nguyen Van Hoan | | | Institute of Biotechnology | Support staff |
2. Part-time staff
| | | | | | |
| --- | --- | --- | --- | --- | --- |
| No. | Name | Academic title/ degree | Major | Work place | Job position |
| 1 | Truong Thi Hong Hai | Assoc.Prof. | Horticultural science/Biotechnology | Institute of Biotechnology | Part-time director |
| 2 | Hoang Tan Quang | Dr. | Plant physiology/Biotechnology | Institute of Biotechnology | Part-time staff |
| 3 | Nguyen Thi Kim Cuc | Dr. | Biomedical science | Institute of Biotechnology | Part-time staff |
| 4 | Ho Ngoc Han | Dr. | Biotechnology | Institute of Biotechnology | Part-time staff |
| 5 | Dang Thanh Long | MSc. | Experimental biology | Institute of Biotechnology | Part-time staff |
| 6 | Le Hoang Duy Minh | Engineer | Biotechnology | Institute of Biotechnology | Part-time staff |
| 7 | Nguyen Le Quy Bao | Engineer | Food Technology | Institute of Biotechnology | Part-time staff |
| 8 | Ton Nu Van Anh | Assoc.Prof. | Pediatrics | University of Medicine and Pharmacy, Hue University | Part-time staff |
| 9 | Phan Thi Minh Phuong | Assoc.Prof. | Immunology | University of Medicine and Pharmacy, Hue University | Part-time staff |
| 10 | Nguyen Van Cau | Doctor | Cancer | University of Medicine and Pharmacy, Hue University | Part-time staff |
| 11 | Le Phan Minh Triet | Dr. | Molecular Biology and Biotechnology | University of Medicine and Pharmacy, Hue University | Part-time staff |
| 12 | Nguyen Hoang Bach | Dr. | Life Science and Biotechnology | University of Medicine and Pharmacy, Hue University | Part-time staff |
| 13 | Thanh Tung Nguyen | Dr. | Medical Science | University of Medicine and Pharmacy, Hue University | Part-time staff |
| 14 | Phu Thi Hoa | Dr. | Biochemistry and molecular biology | University of Medicine and Pharmacy, Hue University | Part-time staff |