On January 30, 2016, the Institute of Biotechnology conducted a group to accept and evaluate the basis of the scientific project at Thua Thien Hue province, led by Assoc. Prof. Dinh Thi Bich Lan.
Subject: "Research and application of biotechnology to produce probiotics to prevent and treat coccidiosis in chickens", code TTH2013-KC.02 chaired by Department of Science and Technology Thua Thien Hue and The Institute of Biotechnology, Hue University is the implementing unit conducted from 2013 to 2015.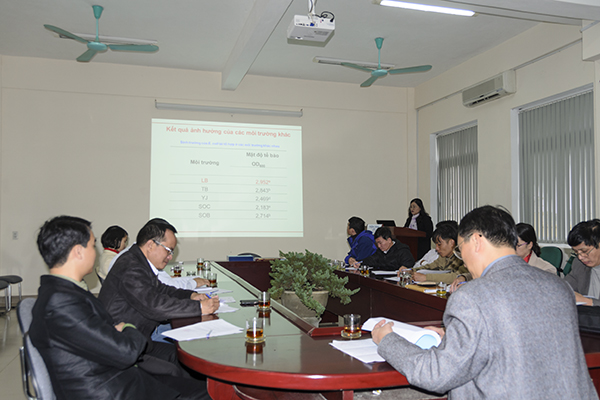 At the meeting of the acceptance committee, all project members highly appreciated the content and quality of the work of the completed project implementation team. The success of the project has opened a new development direction for the chicken farming industry in Thua Thien Hue in particular and the country in general. The group of authors who carried out the project succeeded in producing and testing chicken egg yolk powder containing antibodies to prevent and treat coccidiosis in chickens with low cost.