The main purpose of the study is to study the epidemiological characteristics of the disease, produce a rapid diagnostic kit and propose an effective prevention program for the disease caused by Cryptosporidium parvum caused in cows, in 3.5 years (2011 – 6/2014) the project manager and participants have fully implemented the content, fully satisfied in terms of quantity, volume and type, main scientific and technological products, as well as the product quality requirements in the approved contract and explanation.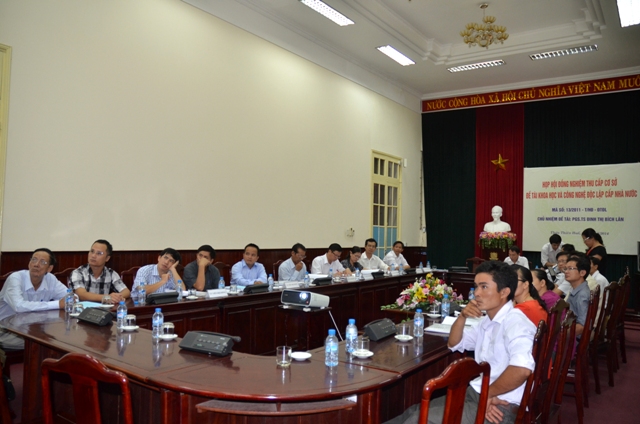 Project products include:
– 2000 diagnostic KITs, with high sensitivity and specificity (over 85%), with results within 10 minutes. KIT can be stored for 1 year. KIT can be widely applied in practice, even in the conditions of the clam barn, without the cost of buying basic equipment such as machines, diagnostic tools, facilities and without wasting time, effort and money costs for transporting samples to the laboratory for diagnosis.
– Manufacturing process of KIT for rapid diagnosis of diseases caused by C. parvum parasite in cows. The process is complete, clear, scientific, easy to understand.
– Draft prevention program
– Scientific reports on the incidence, intensity of infection, factors related to the infection and damage to diseases caused by C. parvum in cattle.
– Scientific report on the level and mode of infection between cows and humans.
– The topic has 3 articles published or accepted.
– Participating in training: 2 Masters, 5 Veterinarians
The successful implementation of the project has provided some scientific data on the epidemiological characteristics of the disease caused by Cryptosporidium parvum caused in cows; contribute an additional tool to help diagnose diseases quickly and effectively Cryptosporidium parvum caused in animals and humans. The project has participated in training students, graduate students of Nong Lam University, as well as strengthening research capacity for researchers in the field of Biotechnology and Animal Husbandry and Veterinary Medicine of Hue University. .
At the Acceptance Conference, Council members unanimously approved the topic with 9/9 votes.