On the occasion of Ky Hoi Lunar New Year 2019, the Union Local of Institute of Biotechnology, Hue University held a year-end meeting to give Tet gifts for members. This is a meaningful activity to celebrate Ky Hoi Lunar New Year 2019.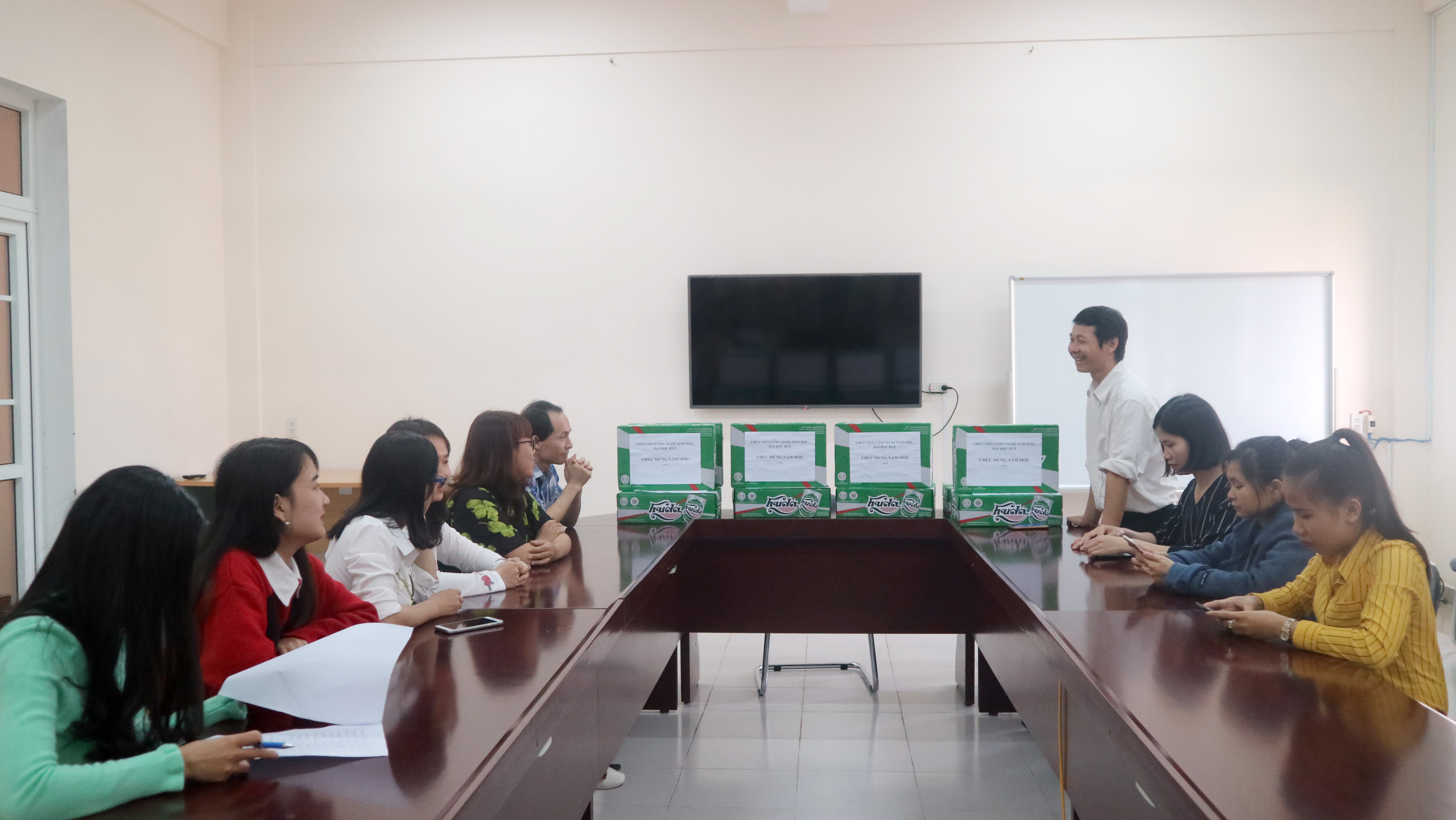 Mr. Huynh Van Chuong – Chairman of the grassroots trade union made his New Year's greetings
It is of real concern and shown by the Union Local with hope all union members can keeps on work and finish the assigned task.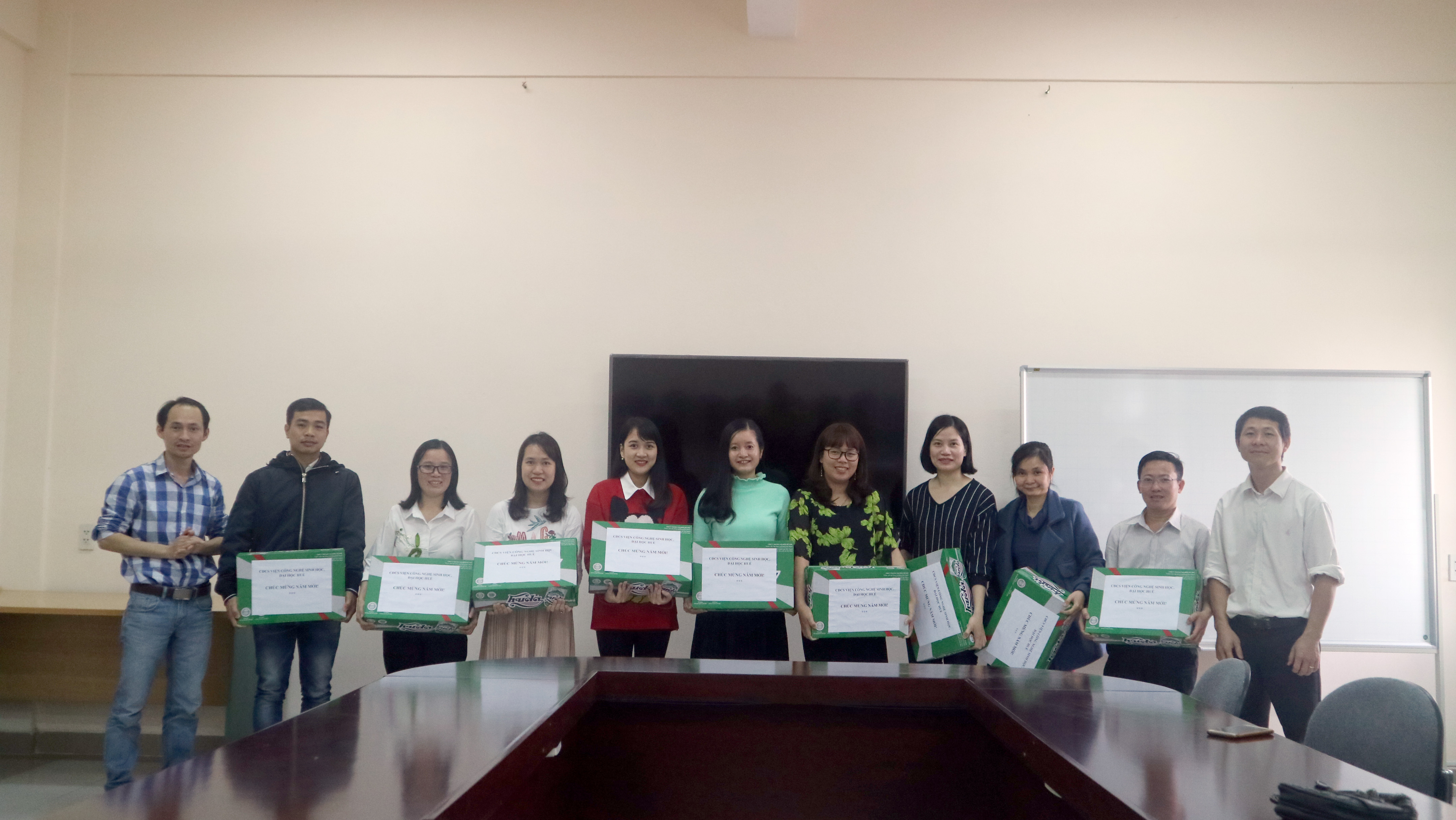 Union Local of Institute of Biotechnology, Hue University give Tet gifts for members