LABORATORY OF MIRCROBIOLOGY AND FERMENTATION TECHNOLOGY
—♦—
I. NAME
Laboratory of Microbiology and Fermentation Technology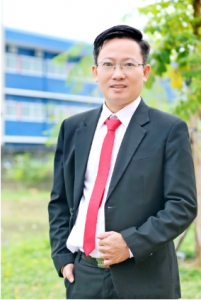 MSc. Dang Thanh Long
Head of lab.
Email: dtlong@hueuni.edu.vn
Phone number: + 84 914207992

II. STAFF
| | | | | | |
| --- | --- | --- | --- | --- | --- |
| No. | Full name | Degree | Position | Phone number | E-mail |
| 1 | Dang Thanh Long | Master | Head of lab. | + 84 914207992 | dtlong@hueuni.edu.vn |
| 2 | Tong Thi Hue | Master | Researcher | + 84 346904557 | tongthihue@hueuni.edu.vn |
| 3 | Pham Mai Thu Thuy | Master | Officer | + 84 935552992 | pmtthuy@hueuni.edu.vn |

III. FUNCTION AND MISSION STATEMENTS
1. Function: The Laboratory of Mircrobiology and Fermentation Technology has function to implement of research projects, cooperating under graduated and post-graduated training, consults and transfers in related to Microbiology and Fermentation Technology fields.
2. Mission:
Implementing of projects of basic and applied research in the field Microbiology and Fermentation Technology.
Cooperating in under and post graduated education training in Microbiology and Fermentation Technology fields with University members of Hue University.
Transferring of scientific technologies in Microbiology and Fermentation Technology fields.

IV. RESEARCH ORIENTATIONS
Isolating and identifying of high value microorganisms for using in agriculture, food industry, environmental treatment and medicine.
Selecting of highly active microorganisms for applying in environmental pollutant and aquaculture treatment, food processing.
Studying and applying of probiotic and prebiotic bacteria in complementation food for animal and aquatic culture.
Producing of bioproducts for disease resistance of plant and animal.
Developing and optimizing of fermentation processing for producing value materials form microorganisms.
Isolating and selecting of enzyme, antibiotic producing microbial strains and developing of fermentation process for producing industrial enzyme, antibiotic from microorganisms using in food industry and medicine.
Improving and optimizing of traditional fermentation techniques and producing of traditional fermentation products.
Fermenting of new food products from available agricultural products favorite with current testes.
Applying of new materials in immobilization of value microorganisms and enzyme in metabolism to produce new active products using in medicine, agriculture, industry and environmental protection.

V. RESEARCH PROJECTS
Isolating and selecting of Streptomyces sp. for control of Phytophtora capsici caused quick wilt disease in black pepper.
Sustainable replanting of black pepper on effected disease soil by integrated techniques in Gia Lai province.
Research and evaluate the current situation and changes of soil and water quality around areas of Nhan Co and Tan Rai bauxite mining project.
Antibody production for prevention and treatment Vibrio sp. causing ulcer diseases on fishes, code:  CT-2018-DHH-05.