On May 28th 2019, Institute of Biotechnology, Hue University (HUIB) had a meeting with Ms. Nguyen Thi Phung – Director, Tai Phat Laboratory Supply Ltd.; Mr. Lam Quang Tri – Country Sale Leader, Healthcare LS Commercial, GE Healthcare Vietnam Company Limited; Board of Directors of HUIB and staffs are also included in the meeting.
On behalf of the Institute, Dr. Nguyen Duc Huy – Deputy Director presented about the HUIB as well as projects, research interests, achievements of the Institute. The representative from Tai Phat Laboratory Supply Ltd. also introduced some products of this company such as: laboratory equipment Esco (biological safety cabinets, fume hoods, laboratory ovens, incubators…); laboratory equipment IKA (rotary evaporators, dispersers, overhead stirrers, magnetic stirrers, shakers…), Whatman (filter paper, membranes filtration, syringe filters, FTA cards…)…
At the meeting, the two sides also discussed possibilities for future cooperation.
Some photos of the meeting: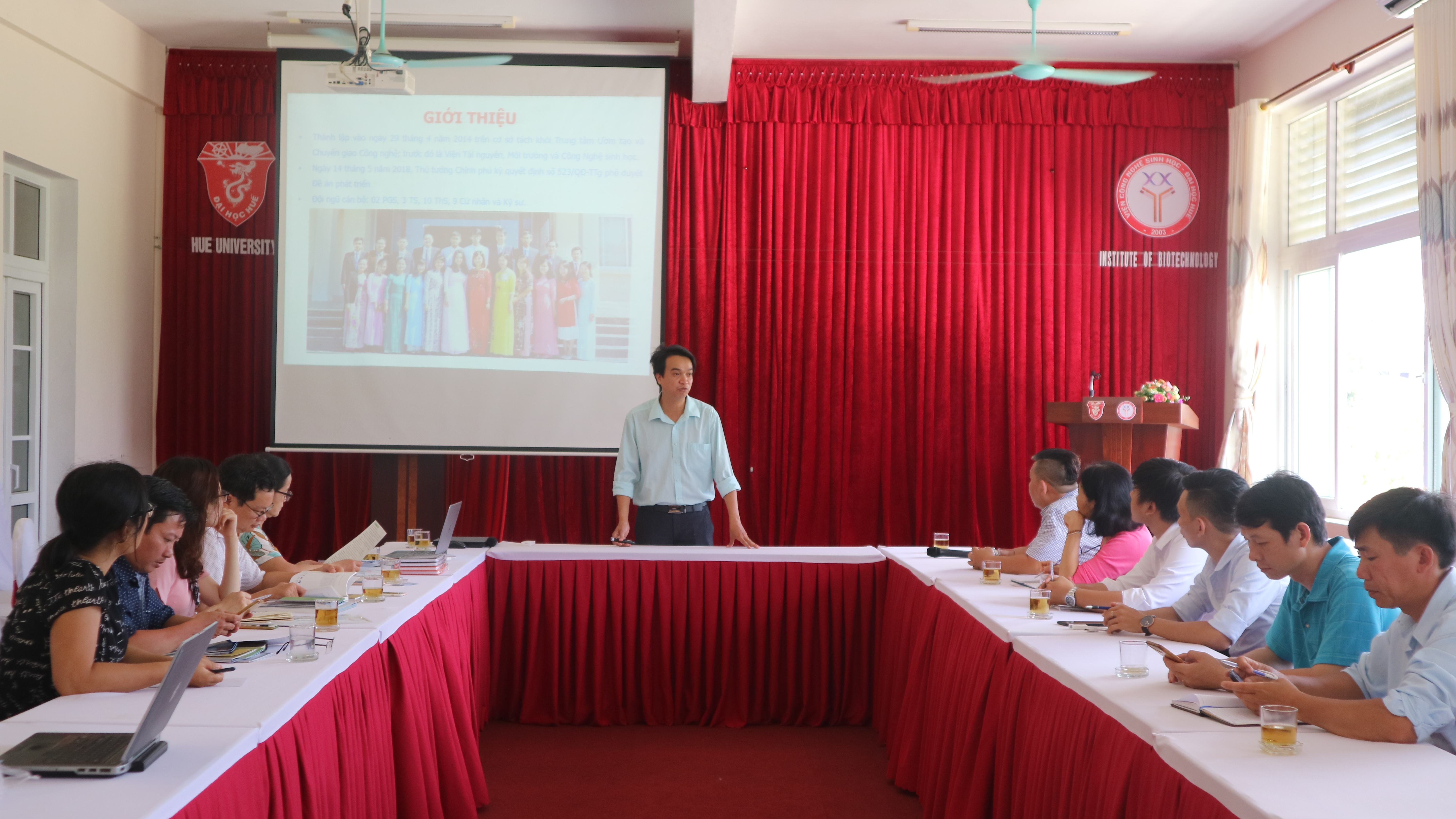 Dr. Nguyen Duc Huy introducing HUIB
The representative from Tai Phat Laboratory Supply Ltd. introducing this company