On April 23rd 2019, Institute of Biotechnology, Hue University (HUIB) had a meeting with Dr. Sunisa Poonpipatgul – Product Manager, Instruments Life Sciences, ASEAN, GE Healthcare Pte. Ltd. Company; Mr. Lam Quang Tri – Country Sale Leader, Healthcare LS Commercial, GE Healthcare Vietnam Company Limited; Mr. Nguyen Nguyen Quang – Application Specialist, BCE Vietnam Company Limited. Prof. Truong Thi Hong Hai – Director of HUIB and staffs are also included in the meeting.
On behalf of the Institute, Dr. Nguyen Duc Huy – Deputy Director presented about the HUIB as well as projects, research interests of the Institute. Dr. Sunisa Poonpipatgul also introduced some products of GE Healthcare such as: High content analysis imaging system In CELL 2500HS (widefield high-content imaging system) and In CELL 6500HS (laser-based confocal high-content imaging system); DeltaVision Ultra high resolution microscope. These instruments are used for HCA in cell biology, drug discovery and biomarker research.
At the meeting, the two sides also discussed possibilities for future cooperation.
Some photos of the meeting: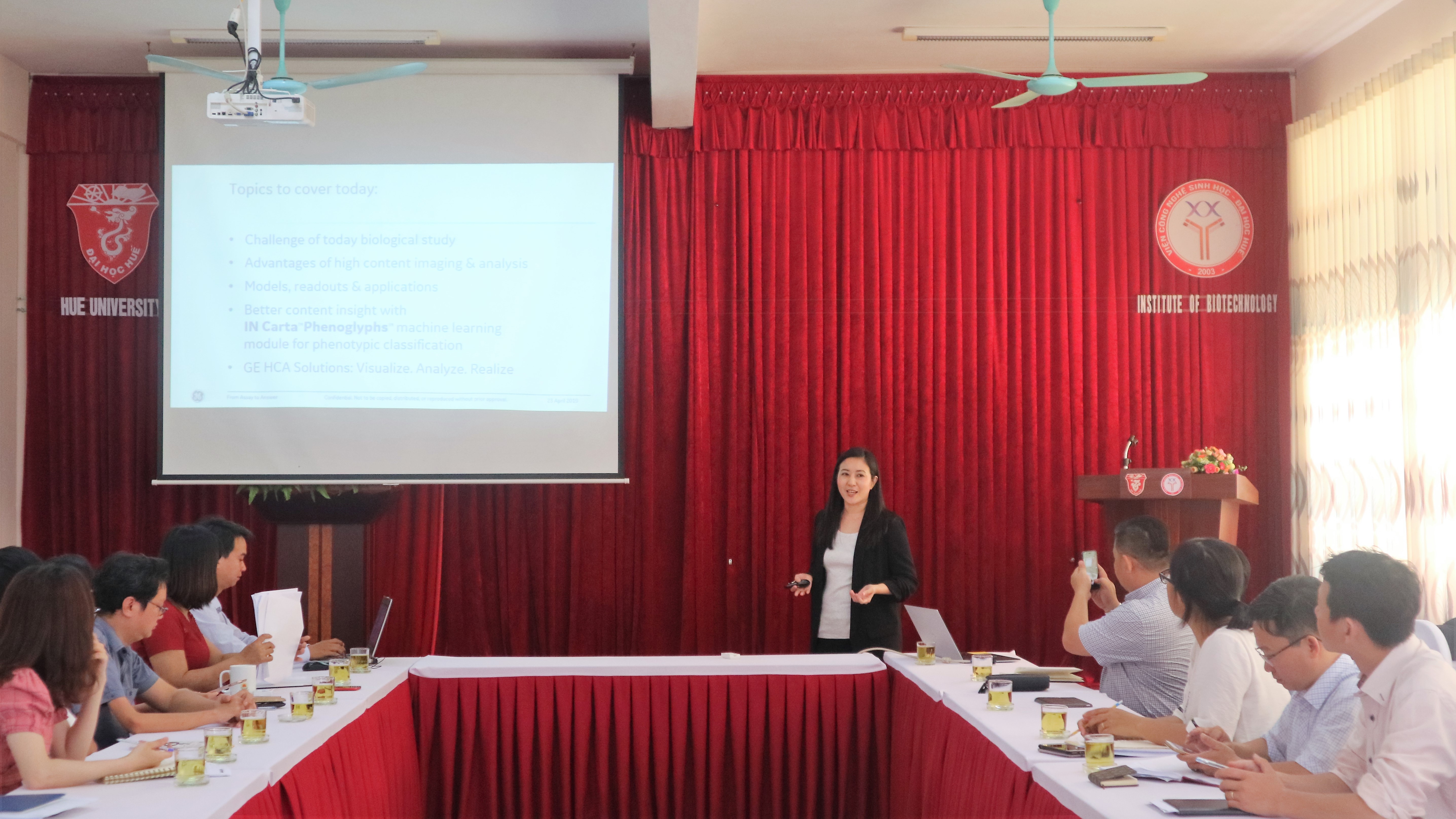 Dr. Sunisa Poonpipatgul introducing GE Healthcare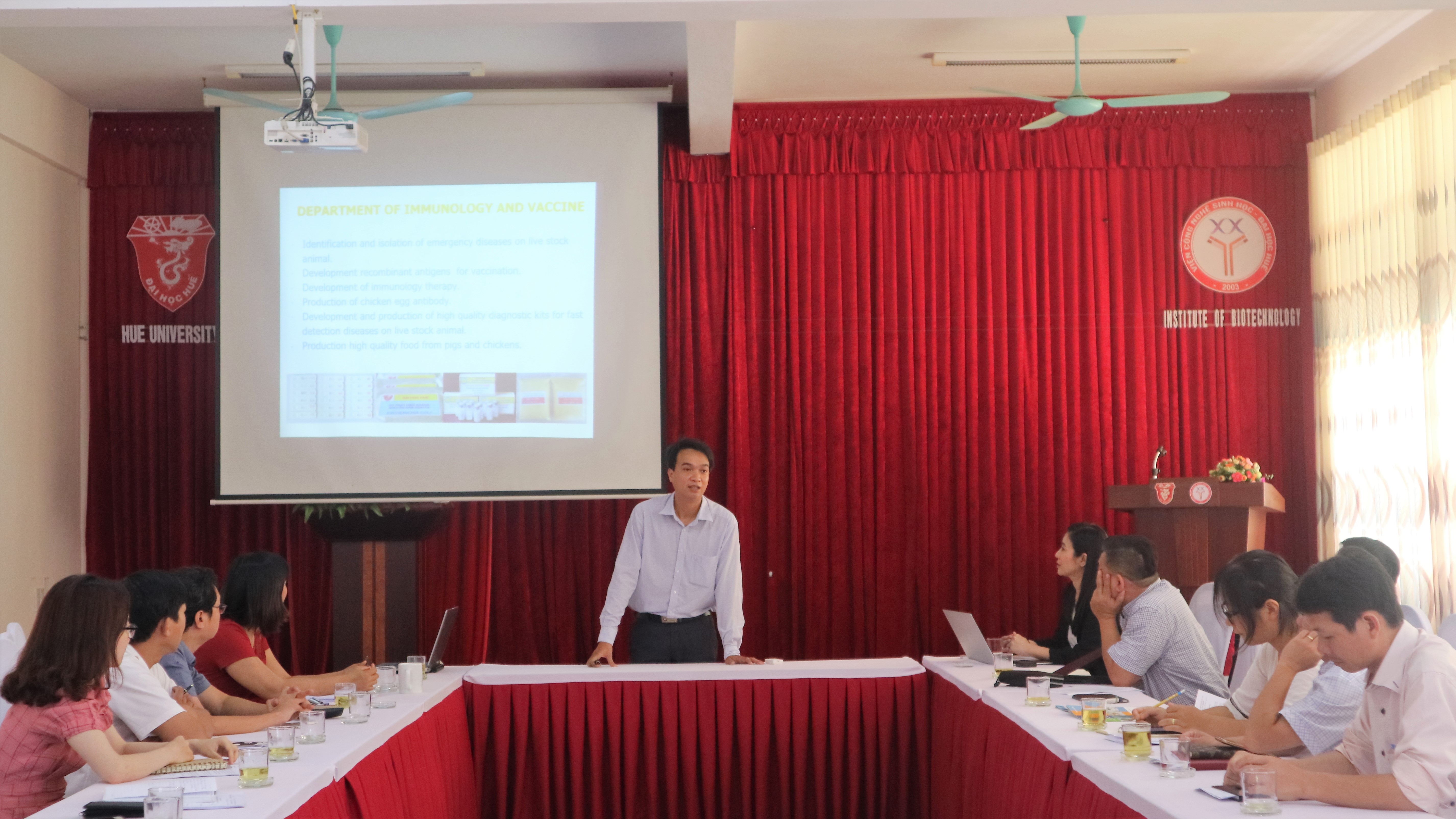 Dr. Nguyen Duc Huy introducing HUIB