On May 06th 2019, Institute of Biotechnology, Hue University organized two councils to select the principal investigators for 2019 Institution scientific projects which will be managed by the Institute:
– Scientific project 01: "Production of microbial product to control major diseases caused on watermelon in Thua Thien Hue province"
– Scientific project 02: "Development the production process of Antler-type Ganoderma lucidum on sawdust"
Based on presentations from candidates, the reviewers and members of the Councils have commented, discussed, and evaluated on each part of the project including project title, scientific knowledge to date, research objectives, research contents, methodology, and expected products. The Council appreciates all of two projects and selected for implementation in 2019.
Conclusion at the meeting, the Councils agreed to select Dr. Nguyen Van Phi Hung as principal investigator for project 01; Dr. Nguyen Thi Kim Cuc as principal investigator for project 02. The Council also suggested that the research team should correct the project proposals based on Council members' conclusions, comments and suggestions.
Some pictures during the council meeting: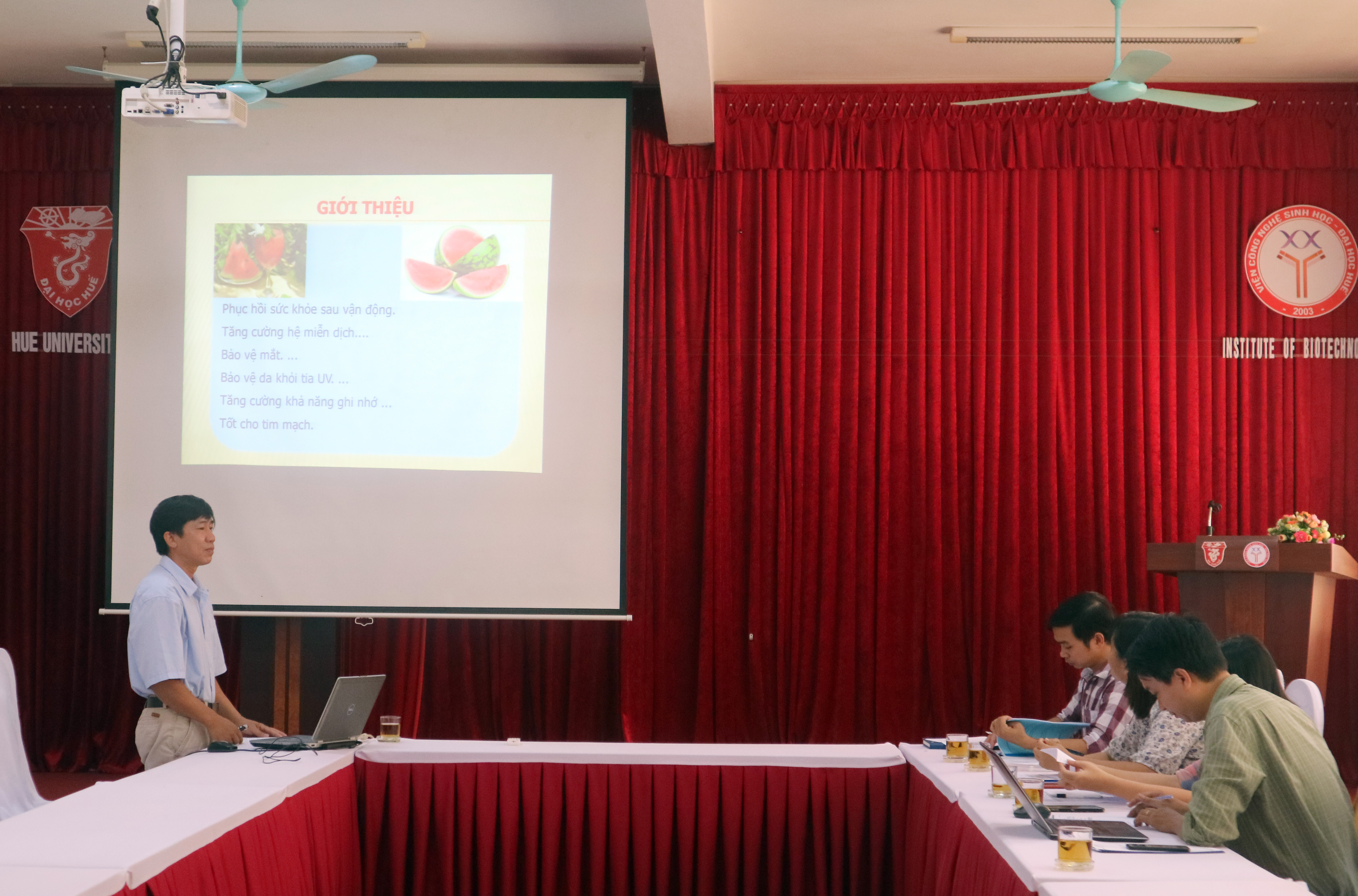 Dr. Nguyen Van Phi Hung presented at the meeting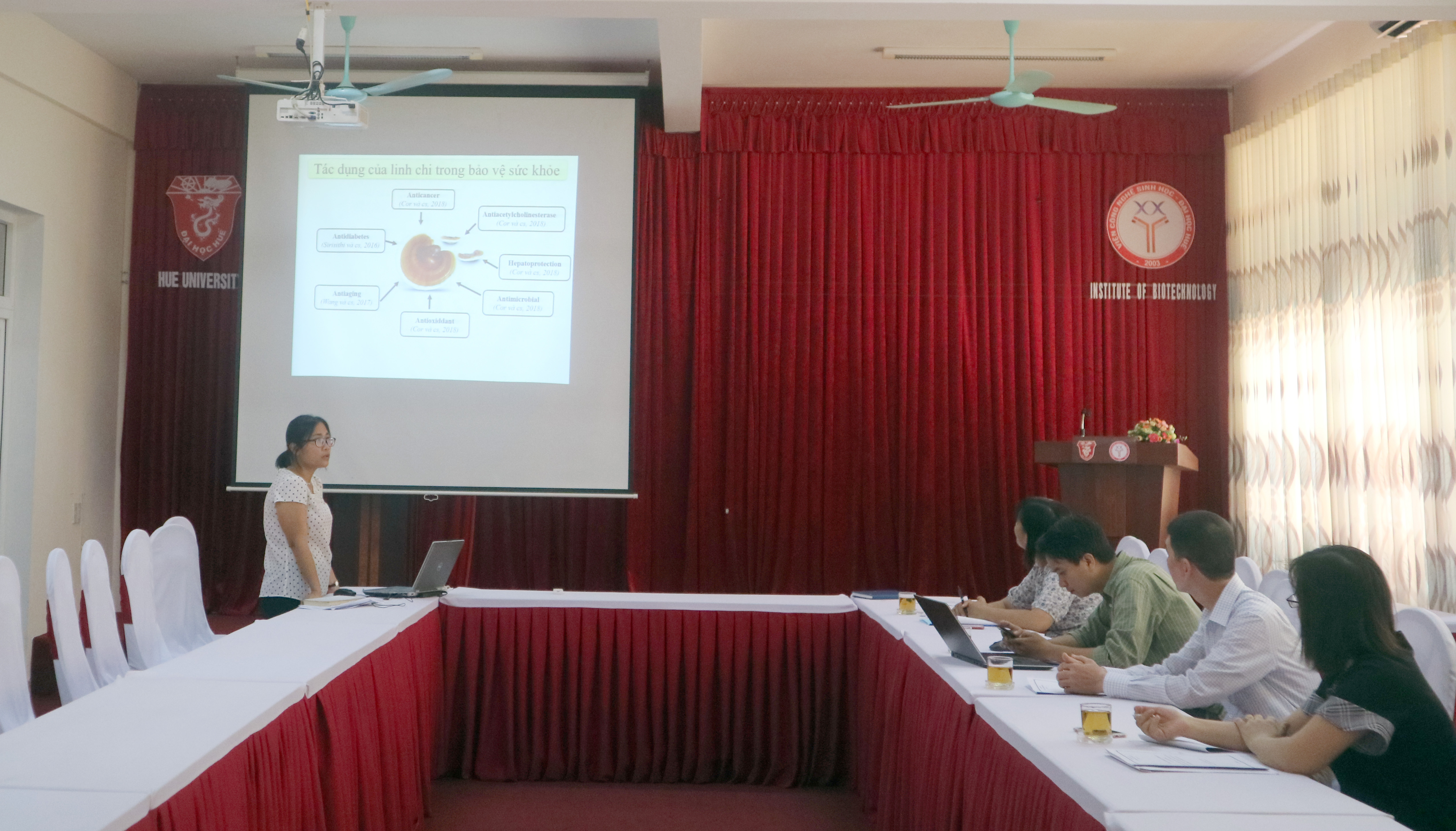 Dr. Nguyen Thi Kim Cuc presented at the meeting